This post may contain affiliate links, my full disclosure can be read here.
Learn how to start your own money making blog!
It's that time of year when we take some time to reflect back on what's happened over the past year and make plans for the future. Part of my planning is of course about what posts I will share with you here. I love looking back to find out what the most popular posts I shared this past year are and I can see you've had recipes on your mind!
The most popular posts from 2016 were easy to make side dishes, canning recipes, and some gardening and homeschooling helps sprinkled in the mix.
Top Posts From 2016
1. Making Dandelion Jelly
The most popular post that I shared during the past year was about making dandelion jelly! I have to say this is one of my personal favourite posts as well. My children and I had so much fun picking all the dandelion flowers and making this unique and delicious jelly. I can't wait until spring so we can make more. Click here to see how you can make dandelion jelly too!
2. Easy oven baked potato wedges
These easy to make baked potato wedges are the perfect treat! It's easy to see why they make the top 10 list this year. Click here to see just how easy this side dish is to make.
3. Creamy Pasta Salad Recipe
Looking for the perfect side dish? This creamy pasta salad recipe is so quick and easy to make. It's perfect for your BBQ or potluck. Click here for the pasta salad recipe.
4. Free Printable Garden Journal
Keeping track of your garden is easy with this printable garden journal. It includes forms to record all the information you need to keep your garden growing well each year. Click here to see everything included in this free printable.
5. Why You Shouldn't Be Afraid To Homeschool High School
Homeschooling high school can feel overwhelming. Come and see why teaching high school really isn't that scary!
6. 12 Easy To Grow Plants For Kids & Printable Garden Planner
Gardening with your children can be so fun! It is also a big part of our nature study in our homeschool. To help your children get started with their garden use this free garden planner for kids along with these 12 easy to grow plants. Click here to get your free garden planner.
7. How To Make Violet Jelly
Right up there with dandelion jelly, violet jelly is at the top of my favourite jelly list. If you haven't tried this before you are really missing out! Click here to see how to make violet jelly.
8. SHOTBOX lightbox review
I have to be honest and say I was so excited to see that my SHOTBOX review made the list of top posts for this year! Adding the SHOTBOX to my photography tools has been one of the best blogging investments I've made this year! Do you like the photos of dandelion or violet jelly above? I took all the cover shots with my SHOTBOX and cell phone camera! Read my full SHOTBOX review here.
9. Simplify Dinner With 17 Amazing Crock Pot Recipes
Easy meals must have been on our minds this year but, just because it's easy doesn't mean it isn't delicious! Make supper time easy with these yummy recipes.
10. How To Can Mushrooms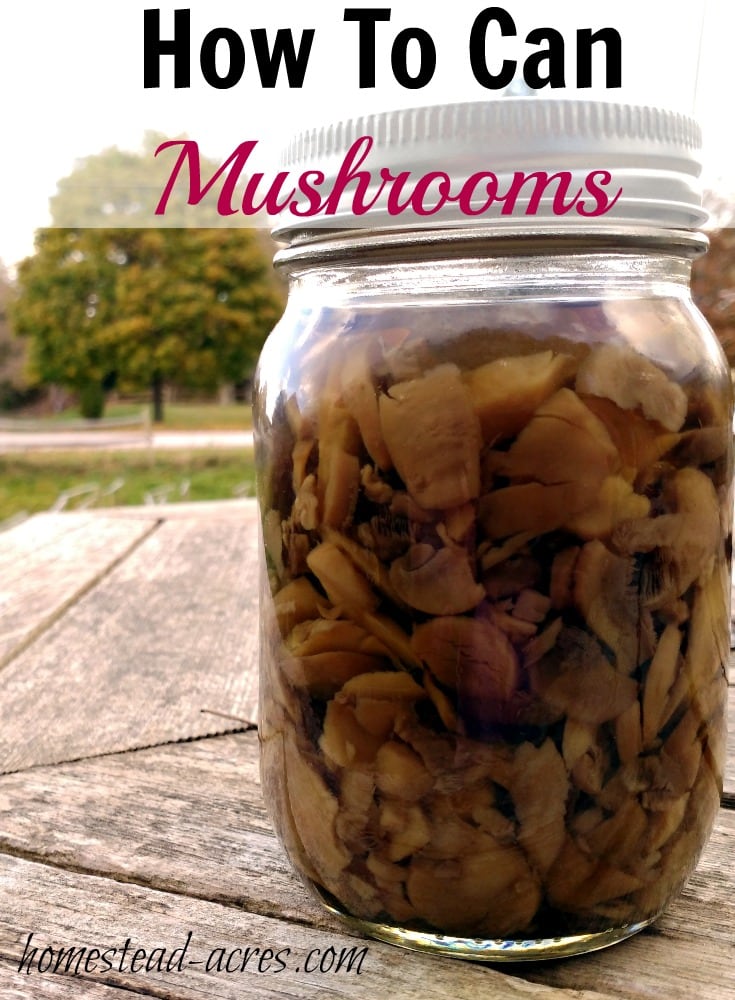 Rounding out our list is another favourite of mine, canning your own mushrooms. If you haven't tried this one you simply must! Home canned mushrooms have so much more flavour than any store bought ones I've ever tried, it's easy to! Click here to see how to can your own mushrooms.
What is your favourite post from the list? Did you try any of the flower jelly recipes?
Linking Up At:
Kim Mills is a homeschooling mom of 6 and lives on an urban homestead in Ontario, Canada. Blogging at Homestead Acres she enjoys sharing tips to help you save money, grow and preserve your own food.