This post may contain affiliate links, my full disclosure can be read here. As an Amazon Associate I earn from qualifying purchases.
I love to take photos it's always been a hobby that I enjoy. I also sharing recipes and craft posts on my blogs, but I have a big problem our house is very dark. All of our south and west light is blocked by thick bush from our home. We also don't get much sunlight from the east because of trees blocking that as well. Can I tell you how hard it is to take nice photos in our home?! I almost always need to use a flash and well that just leaves photos looking washed out.
I recently discovered a great new product that has helped me improve my photos so much. It's called the Shotbox and I haven't been this excited about a product in a long time!
What Is The Shotbox
Disclaimer: This post contains affiliate links, I received a complementary Shotbox in to review. This has no influence on my review, all opinions are my own.
The Shotbox is a portable light box that helps you to take great photos because it gives you perfect lighting. The Shotbox weighs about 5 pounds so it's light enough to move around the house or take on your travels. It's made of a sturdy plastic that is shaped to give extra support. It is also specially designed to work with smartphones and tablets.
When I received my Shotbox it took me only a few minutes to unpack all the parts and set it up for the first time. The unit itself sets up and collapses in just a few seconds. To open it you simply lift the top straight up and this allows the back pannle to fall back into place. Then for extra security, there is a support pole on each side. They are attached at the bottom front of the unit you just lift the opposite end from the back and bring it right up and snap it into place.
Taking it apart is just as simple. Unhook the 2 side supports and then lift the back panel forward. The Shotbox will immediately start to fold down.
The Shotbox comes with a power cord, but it can also be run on a portable power pack as long as it has a AC plug. The lights are on the inside top of the unit and are high powered LED lights. I love that they are part of the Shotbox I have limited space to work in and it's so nice that I don't have to set up 2 or 3 stand lights. It also helps to make it so much more portable!
On the top front of the Shotbox is a switch and a dial. The dial is the on/off for the lights and a dimmer switch. The toggle switch on the left side changes the direction the light comes from. When it's centered the light comes evenly from both of the LED lights. If you're not happy with how the shadows look you can switch the direction of the light to come from the top left or top right.
To take photos against it has an insert that is white on one side and black on the other. This is best for taking overhead photos with because this insert doesn't cover the back of the Shotbox so you would see the plastic in your photo.
For taking front facing photos, they have a set of 4 backdrops. I love these and they are so easy to use! They have colours white, black, blue and green. They roll up for storage easily. On one end there is a plastic dowel that has some areas of the fabric cut out. This is so it can fit onto the hooks on the back of the Shotbox. It is so quick and easy to change backdrops.
I hope they come out with more colour and texture options for the backdrops. In the meantime, I'm going to try making some of my own. I think that shelf paper or wallpaper would work really well attached to a small wooden dowel.
For taking front facing photos, you can simply hold your camera or smartphone and taking your photos or use a small tripod. The Shotbox has a helpful accessory called the SideShot. This is has been specially designed to use with your smartphone or tablet. It has an arm that hooks into one of the open areas of the top of the Shotbox. Then you plug in the USB cord to the back of the Shotbox and into the SideShot. This is called the anchor cord helps to fix the arm on the unit. It also provides power for the 2 LED lights in the SideShot.
The SideShot helps to light up the front of the item you're photographing to give you a nice clear photo. The height is adjustable by loosening a knob and sliding the front panel up and down the arm. The paddle also tilts to adjust the angle of your photo. The best part is this SideShot is made to hold your smartphone or tablet! It has little supports on the bottom and top that slide out to support larger tablets.
You might be wondering if the Shotbox is something you would really use. I can't answer that but I can tell you that I have been using mine almost daily!
A special family Christmas ornament
It's great for taking photos of my craft projects, recipes, kid's artwork, family history documents and so much more. Since it's so light weight it's easy to take this with you when you visit family. Maybe they have family heirlooms that you would love to get photos of. This is perfect for that! In fact, the Shotbox was created the intent of being used to preserve family heirlooms and photos.
I mentioned my frustration with the lack of light in our home for taking photos with. One blessing the Shotbox has given me is the ability to take photos a night. Yes, I can now take my photos at night when my children are sleeping! This alone is a huge help to me since it's freed up part of my day.
Photo taken by my daughter of her favourite jewelry box
The 12 inch wide scrapbooking paper fits great on the bottom of the Shotbox. This opens up an endless possibility of backdrops. It also means that it's perfect for taking photos of your large scrapbook pages. If you've made scrapbooks you know the larger pages look great but they are next to impossible to scan. Then if you've added decorative objects to them this also makes copying the pages difficult. Now you can just lay the page inside the Shotbox and take a photo from the top. They come out really well.
Disclaimer: I received the Shotbox and it's accessories free from the company Shotbox in exchange for an honest review.
I was not required to write a positive review, nor was I compensated in any other way. All opinions I have expressed are my own or those of my family. I am disclosing this in accordance with the FTC Regulations.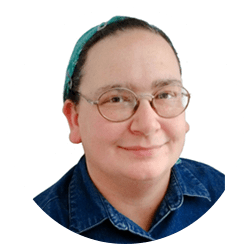 Kim Mills is a homeschooling mom of 6 and lives on an urban homestead in Ontario, Canada. Blogging at Homestead Acres she enjoys sharing tips to help you save money, grow and preserve your own food.