This post may contain affiliate links, my full disclosure can be read here. As an Amazon Associate I earn from qualifying purchases.
Are you wanting to decorate your yard or front porch and want to know if you can put a fake Christmas tree outside? It all depends on what type of artificial Christmas tree you're using.
Can You Put A Fake Christmas Tree Outside?
Yes, you can use fake Christmas trees outside to decorate your porch or yard. The best Christmas trees for this will be labeled for indoor and outdoor use.
But you should avoid using prelit trees if they are labeled for indoor use only. The Christmas lights may not be whether sealed and could cause a shock or fire if they get wet.
If you have a normal unlit tree that is for indoor use you can still use it outside if you want to. But beware that it won't last as long.
Since it hasn't been treated to withstand rusting or fading from direct sunlight or rain it might only last for one or two seasons. But if you have an older artificial tree that you aren't using indoors anymore setting it up to decorate your porch might be a great use for it.
Best Artificial Christmas Trees For Outdoor Use
When picking out a fake tree to use as a decoration outside it's important to make sure that the tree was made for outdoor use. If they have lights then make sure they are outdoor quality lights.
Think about how you are going to use the tree outside. Do you need a tree that has spikes to go into the ground securely? Would you prefer one with a container base that looks pretty by your front door?
Herphia 6 Foot Artificial Christmas Tree
Herphia 6FT Artificial Christmas Tree for Christmas Decoration Indoor and Outdoor
If you're looking for an unlit Christmas tree you'll love this bushy tree, made for indoor and outdoor use. Made with 800 branch tips it also gives you lots of room to hang lights and decorations.
It comes in 3 sections that easily screw together and a stand-up base. This tree base doesn't have spikes on the bottom. If using this tree for outdoor use keep it in a sheltered place away from strong winds or secure the base to something.
Hrabn Prelit Artificial Christmas Tree 4 Foot
Christmas Tree, Artificial Christmas Tree,4FT Prelit Christmas Tree with Lights and with Star Multi-Color 186 LED Lights Easy Assembly Foldable Stand Perfect for Indoor and Outdoor Holiday Decoration
Want to add a beautiful prelit tree to your Christmas decor with little work? You'll want to check out this 4 foot artificial Christmas tree.
With 176 LED lights and a pretty star on top, it's perfect for indoor or outdoor use.
No fussy setup required or fluffing of branches. These trees fold up and down making them quick and easy to set up and put away.
Battery-powered lights include a remote so you can turn the tree on and off without having to go out in the cold.
Chose from 18 Christmas light flash modes and multiple color combinations to find the perfect style for you.
If using this tree in a windy area I would suggest using some ground stakes and zip ties to secure it.
National Tree Company Prelit Artificial Christmas Tree 4 Foot
National Tree Company Pre-lit Artificial Tree For Entrances and Christmas| Includes Pre-strung White Lights | Montclair Spruce – 4 ft
Need a beautiful Christmas tree that doesn't take up a lot of space? You'll love this narrow but bushy tree.
Designed for used indoors out outdoors in a covered location like a front porch. The base is a pretty urn style container that looks like you're growing a real tree.
If you like a lot of lights on your tree then you'll want to add another small strand to this one as it's a bit sparse with lights.
MorTime Decorated Mini Christmas Trees 30 Inches
MorTime 2 PACK 30 Inch Mini Artificial Christmas Tree with 66 LED lights, 2.5 ft Outdoor Christmas Tree Decorated with Pinecones Red Berries Balls, Premium Metal Legs 61 Tips
Make decorating your lawn for Christmas easy with these prelit and decorated Christmas trees. 66 white LED lights make these small trees shine, they are battery power and do need to be turned on and off by hand.
Standing 2.5 feet tall they are the perfect size for decorating along a walkway or front porch stairs.
The base is made from a solid metal stand with spikes you can easily press into the ground to hold the tree securely.
If you want to use these cute little trees on your front porch or inside then Place them in a container and make them look like a potted Christmas tree.
Whether you decide to use a real or fake tree outside make sure to secure it well to keep it from falling over.
Connect With Homestead Acres!
Be sure to follow me on social media, so you never miss a post!
Facebook | Twitter | Pinterest | Twitter
Visit my Amazon store to find all my favorite gardening, homesteading tools, and gadgets plus all of my printed garden books and journals!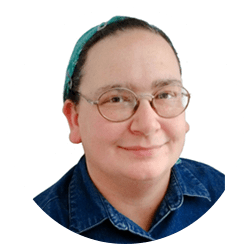 Kim Mills is a homeschooling mom of 6 and lives on an urban homestead in Ontario, Canada. Blogging at Homestead Acres she enjoys sharing tips to help you save money, grow and preserve your own food.