This post may contain affiliate links, my full disclosure can be read here. As an Amazon Associate I earn from qualifying purchases.
Be prepared for emergencies with these ways to cook when your power is out and you'll be able to keep your family happy with hot meals without electricity.
If you live in an area that gets hit with bad snowstorms or ice storms winter could mean hours, days, or weeks without electricity for your family.
If you live in an area that gets hurricanes, you could bee weeks or months without power. Even a strong thunderstorm in the summer can cause power outages that last for days.
You really don't want to live on potato chips for that long do you?
Right, I wouldn't either!
It's a good idea to start stocking up on food long before an emergency happens. But at the very least pick up easy foods that don't need refrigeration when you know a storm is coming.
But then what? When your power is out, do you have a way to cook a hot meal for your family?
I've rounded up my favorite ways to cook indoors and outdoors when the power is out. I'm sure you will find a solution that will work for you here.
Just remember to practice proper safety at all times.
Ways To Cook When Your Power Is Out
Be Safe
If you are cooking indoors always make sure the fuel and device you are using are certified for indoor use. Read the manual!
Use The Right Pots And Pans
Have the right cooking equipment for the method you are using. A heavy cast iron pan wouldn't be the ideal thing to use on a small, narrow camp stove right?
Practice Cooking Without Electricity
Practice, practice, practice! Really don't make the first time you use your alternative way of cooking in an emergency. Try cooking with it at least a few times until you are comfortable setting it up, and making a good meal.
Use Convenience Food
Remember that it is always faster to heat up food rather than cooking from scratch. In an emergency, with limited fuel, this can make a big difference.
For example, it's much faster to heat up a can of beef stew (even home canned beef soup works great and just thicken it a little!) then it would be to make stew from scratch during a power outage.
Indoor Cooking Without Power
When you are doing emergency cooking indoors because you've lost power it's so important to remember to use only fuel and cooking stoves that have been tested safe to use indoors!
Please, never risk your family's health from exposure to carbon monoxide by using BBQs and outdoor stoves inside your home.
These stoves are labeled as safe to use for both indoor and outdoor cooking and are perfect for emergencies, but always defer to the manual that comes with your stove.
Portable Butane Stoves
Really the only downside to butane stoves is that the fuel is a little pricey, so this is a good option for camping or short term emergency cooking if you want to be able to cook indoors and don't have a wood stove.
Alcohol Stoves
Alcohol stoves are another safe indoor cooking method and it's really easy especially if you are using Sterno fuel cans. These are commonly used by caterers to keep food warm on buffet tables.
The cans are available in different burning lengths. I prefer the 6-hour ones so that I'm not worried about running out of fuel while I'm cooking.
They also have screw-on lids so that you can use the can of fuel more than once.
There are also many small portable stoves made to be used with canned fuel.
This folding stove is perfect for using with Sterno fuel cans. It folds down to only 1.5" thick for easy storage and portability.
Coghlan's Folding Stove
Bakers & Chefs Daily Chef Safe Heat
Sterno Single Burner Folding Stove – 50002
HERC Tea Light Oven
MRE Heaters
If you included MER (meals ready to eat) packs in your emergency food storage plans then you'll love having a flameless way to cook them.
These are great for your emergency kit or a backpacking trip when you need to carry lightweight food.
Wood Stoves
This is my personal favorite for cooking without power.
While having a real cookstove is great, even a flat-topped heating stove can be used to cook on.
It's, of course, easy to fry or boil on top of most wood stoves, you can also bake on a wood stovetop!
You can buy ovens that are made to sit on top of heating stoves or simply use a large cast iron dutch oven on top of the stove. Place a small rack on the bottom and then put what you want to bake on top of the rack. Put the lid on the dutch oven and wait until it's done.
Fireplace
While fireplaces are not as efficient at heating and cooking as wood stoves are, remember many of our pioneering ancestors used fireplaces for their daily cooking.
You can use fireplace grills to do a lot of cooking!
Simply place the grill into your fireplace, adjusted to the height needed for the heat of your fire.
Place meat or vegetables on top of the grill to cook.
If you have a really strong grill you can even place cast iron pans and dutch ovens on top of it to make up soups, stews, chili or baked beans and much more.
If you don't have a fireplace grill you can still cook a lot over your fireplace.
You can of course use skewers to cook hot dogs or kabobs. But you can also place foil-wrapped potatoes along the edges of the fireplace to bake.
There are lots of foil-wrapped camping recipes that would cook great in your fireplace too!
Outdoor Cooking Without Power
There are lots of ways to cook food outside during a power outage. Any of the methods above that you can use for indoor cooking can also be used outside. But the following methods are only safe for outdoor cooking.
Outdoor Camp Ovens
If you're looking for an all in one cooking stove to use when your power goes out or for camping trips, an outdoor camp oven like this is perfect!
While I know that some people do use it indoors, they do get quite hot and are not "certified" for indoor use. Remember anything that puts out an open flame and isn't tested safe for indoor use could be a carbon monoxide risk.
They are great to use in your garage with the door cracked open, on a porch or outside.
BBQ
A BBQ is something that most people already have for enjoying grilling in the summer but it can also be used as an emergency backup stove.
Just remember that BBQs are NOT safe to use indoors for heating or cooking.
I know it's an inconvenience to have to go outside in bad weather to cook but you really don't want to use BBQs indoors it's just not safe because of the carbon monoxides it produces.
Open Fire Pits
While it's not the easiest to cook over an open fire pit it's certainly possible with some practice.
If you have a fire pit in your back yard make sure to spend some time in the summer practicing cooking over it.
Start with simple things like hot dogs and foil dinners when you are having a fun camp out or get together.
If you live where you can't have a traditional fire pit then pick up one of the stand-up fire pits made to use on patios.
Rocket/Volcano Stoves
You can buy or make your own volcano stove. These are great because they are small and portable using only a small amount of fuel to create a lot of heat for cooking.
The Versa Rocket Stove is a great option if you're looking for an easy to use and portable volcano stove.
You can use both wood, charcoal, or biomass fuel with this model. This means that if you are in a real pinch you can even use twigs, branches or leaves to cook a meal.
EcoZoom Versa Rocket Survival Stove – Portable Wood Burning, Biomass and Charcoal Camp Stove for Camping, Outdoor and RV
If you want a smaller rocket type stove that only uses wood, leaves and other natural fuels check out this camping stove.
Because of its small size, it's great if you also enjoy backpacking, but you will also need to feed the fire more often. It has 3 arms to rest a kettle or frying pan onto but if you want to cook larger meals the Versa Rocket Stove is a better option.
Propane Burner Or Turkey Fryer
You've probably heard of turkey fryers right? These are high powered propane burners that really put out a lot of heat. They are made for deep frying large birds like turkeys, you can also use them to make huge pots of soup.
Because of how fast they heat up it's also a great option for heating up water for washing dishes, laundry or bathing.
King Kooker 1265BF3 Portable Propane Outdoor Deep Frying/Boiling Package with 2 Aluminum Pots
Do be careful using these as they really do put out a lot of heat! Many also have timers that will auto shut off the propane so keep this in mind if you are cooking something that needs a longer cooking time. You will want to keep an eye on that timer and reset it before it shuts the stove off.
We love ours for cooking down maple sap in the spring when we are making maple syrup at home too.
I really hope that this has helped you decide on what emergency cooking method is the way to cook for your family when your power goes out.
Don't miss these tips for keeping warm without power.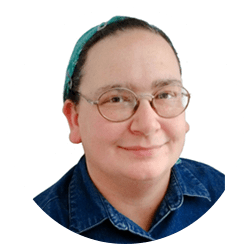 Kim Mills is a homeschooling mom of 6 and lives on an urban homestead in Ontario, Canada. Blogging at Homestead Acres she enjoys sharing tips to help you save money, grow and preserve your own food.