This post may contain affiliate links, my full disclosure can be read here. As an Amazon Associate I earn from qualifying purchases.
I enjoy canning our own conveniences food. Store-bought soups are expensive and high in salt and other additives.
I love having home cooked suppers on our pantry shelves. Let's face it we ALL have crazy days that we are tempted to pick up fast food.
I try to keep a stock of home canned food available for times I'm just too tired or sick to cook supper.
Video Note: Yes the video shows to much water partly for 2 reasons. My canner requires a specific amount of water and my "helper" over measured it a little bit.
But quart sized soup jars are very heavy when filled with meat, vegetables, and broth. They displace their weight when added to the canner causing the water level to rise. A full canner load will sometimes raise the water level to the tops of the jars but during canning, the water level drops a lot. Starting with less water then your canner calls for could cause the canner to go dry during use.
This is why I didn't notice at first. Use the amount of water you canner manual calls for. I've included the video because the process is the same with the correct water levels until I can update it.
Ingredients
Beef soup bones
Stewing Beef
Water
Onions
Celery
Potatoes
Carrots
Instructions
Place soup bones in a roasting pan and roast at 350F for 1 hour. This doesn't have to be an exact time, just until they are nicely browned.
Remove bones from pan and place in a stockpot. Cover with water and add chopped onions, celery ends, whatever you have on hand. Bring to a boil. Turn down and simmer until broth has cooked down into a nice dark rich tasting liquid.
Strain the broth and place in the fridge to cool overnight.
The next day skim off the fat and reheat broth. Season to taste.
Peel and dice potatoes and carrots. I use approximately half a cup per quart jar.
Add vegetables to jars then add the desired amount of meat.
Cover with hot stock. Run a spatula around the sides to remove any air bubbles.
Wipe rims, add lids and rings finger tight.
Can at 10 pounds pressure for 90 minutes quarts, 75 minutes for pints.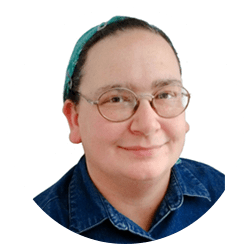 Kim Mills is a homeschooling mom of 6 and lives on an urban homestead in Ontario, Canada. Blogging at Homestead Acres she enjoys sharing tips to help you save money, grow and preserve your own food.