This post may contain affiliate links, my full disclosure can be read here. As an Amazon Associate I earn from qualifying purchases.
Have you ever made butter? If not you really should take a little time and learn how to make butter, it's fun and so easy to do!
The first time I had fresh butter was back when we lived on our old farm. I had 2 goats but they had not freshened yet and a neighbour offered me some extra milk from her goats.
When I picked it up there was a good amount of cream that has separated so of course I had to try making some butter!
Wow was it ever good! If you want amazing tasting butter you just have to make it yourself.
How Butter Is Made
Butter is made from cream. When you have fresh whole milk just let the milk sit in the fridge overnight and skim off the cream that rises to the top the next day.
This cream has a high milk fat content and is perfect for turning into butter. If you agitate the cream it causes the membranes around the fat cells to break down and they stick together.
Agitating cream for a little while you will give you whipped cream, a little longer and you will have butter. If you want to learn more about the science behind how butter is made this is a great article.
Choosing Your Cream
If you're making your own butter for health benefits it's best to use raw cream from grass fed cows. If you don't have access to organic grass fed raw milk (it's illegal to sell here in Ontario boo! ) you can also make butter from organic whipping cream you can buy in most grocery stores.
If you want the best flavour defiantly stick with organic cream from grass-fed cows. If you're not looking for a real health boost and just want to try making your own butter you can use commercial whipping cream from the grocery store too, but it will taste just like the commercial butter you buy in the store.
Supplies To Make Butter
I like to use a stand mixer with a whisk attachment, you can also use a blender.
2 cups of whipping or raw cream 35%
1/8 tsp. Organic salt (optional)
Cold water
Fine screen strainer
Bowl
Wide spoon
How To Make Butter
Step 1
Pour your cream into the mixing bowl of your stand mixer and place the lid on. I use a Bosch mixer that has a tight fitting lid, if yours doesn't you can cover the top with a tea towel or use the blender instead.
Step 2
Turn the mixer on to low, you don't want to splash it to much. Once the cream starts to thicken you can turn it up to medium.
As the cream thickens it will first form whipped cream. Keep mixing and it will start to break down again. You need to watch it close at this stage.
When the butter clumps together and sticks to your whisk and the liquid has separated out it's done.
Step 3
Place your fine-meshed strainer over a bowl and pour the butter mixture into it. The solids left in the strainer is your butter and the liquid is buttermilk.
Now if you're going to use your butter up within a day or two you can stop, but if you want your butter to last longer you need to wash the butter. Removing as much of the buttermilk as possible will keep the butter from going rancid quickly.
Step 4
Place your butter into a bowl and cover it with cold water.
Using the back of a wide spoon, start pressing the butter against the side of the bowl. The water will start to get cloudy as the buttermilk is worked out of the butter.
Pour the water off and add more cold water. Repeat this 4-5 times or until the water stays clear.
Step 5
If you want to make salted butter take 1/8 tsp. of salt and sprinkle it on top of your butter. Work it in gently with your spoon.
Mrs. Anderson's Baking Better Butter Keeper
Icanbakeware Gourmet Butter Mold (Yellow)
Now you're done! Just place your homemade butter into a small crock or a butter mold and store in the fridge. The butter will last a week or two, freeze it if you want to keep it longer.
Easy Printable Homemade Butter Recipe
Everyone should try making their own homemade fresh butter at least once! You just can't beat the taste of fresh butter made from grass fed cows.
Ingredients
2 cups of whipping or raw cream 35%
1/8 tsp. Organic salt (optional)
Cold water
Instructions
Pour the cream into your stand mixer, place the lid on or cover with a towel. Turn it onto low speed.
When the cream starts to thicken turn it up to medium speed.
The cream will first turn into whipped cream, keep mixing and it will break down again. Continue to mix until the butter has separated into a lump and starts to stick to the whisk and the liquid has separated.
Pour the mixture into a mine mesh strainer to separate the liquid.
Place the butter into a bowl and cover with cold water. Press the butter against the side of the bowl using the back of a wide spoon.
The water will become cloudy as you work the buttermilk out of the butter. Drain off the water and replace with clean, cold water. Continue changing the water until it stays clear.
Drain off the water and place into a crock or butter mold.
To make salted butter mix in 1/8 tsp. of salt.
Would you like to learn how to keep butter in the fridge without it going hard? Check out this yummy
spreadable butter recipe
at Joyous Home
You May Also Like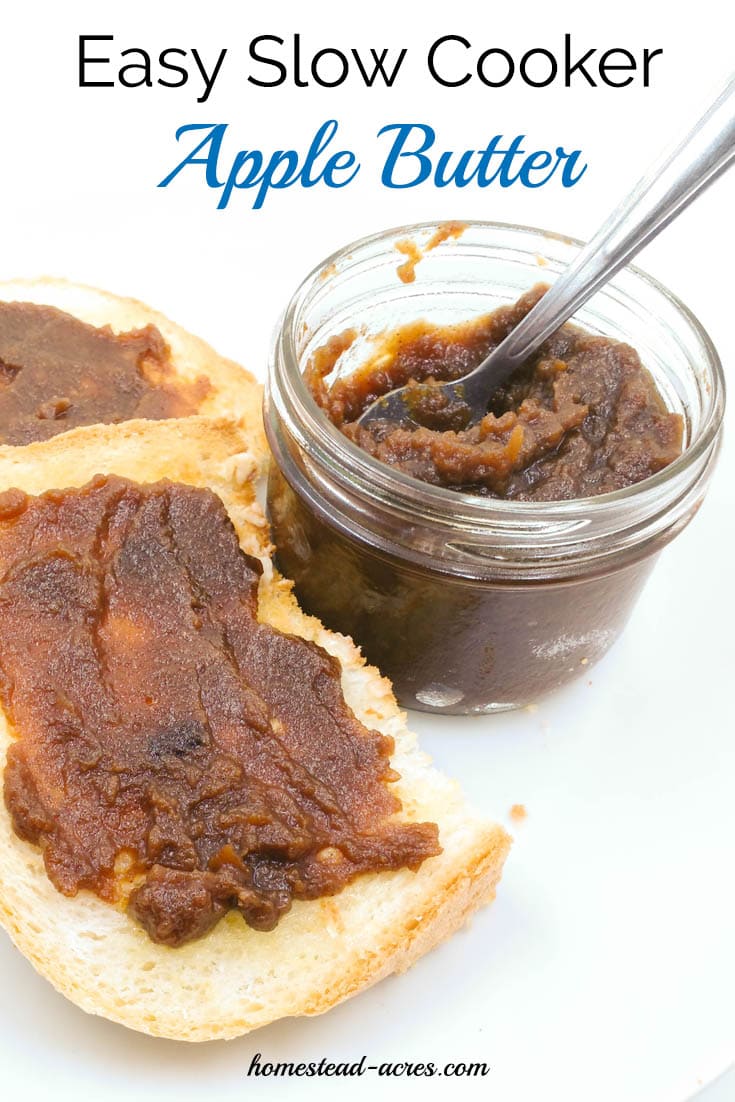 Easy Slow Cooker Apple Butter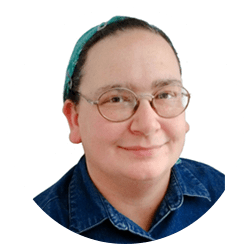 Kim Mills is a homeschooling mom of 6 and lives on an urban homestead in Ontario, Canada. Blogging at Homestead Acres she enjoys sharing tips to help you save money, grow and preserve your own food.