This post may contain affiliate links, my full disclosure can be read here. As an Amazon Associate I earn from qualifying purchases.
When I was a little girl one of my favourite parts of Thanksgiving was the cranberry sauce! Our family normally only had cranberry sauce on Thanksgiving and Christmas. I don't know why because I think it is a wonderful addition to any meal in the fall and winter.
Growing up as far as I can remember we always had canned cranberry sauce. Sometimes it was the sauce with berries still in it, but most of the time it was that thick jelly that came out of the can with a big "slooosh" sound.
Years ago I started to want to make our own cranberry sauce and I'm so glad that I did because it tastes just amazing! This recipe is so very easy to make but tastes much better than any canned sauce I've tried before. It's also very easy to can so I put up a lot in the fall to enjoy all winter.
When you're ready to start your cranberry sauce, sort through your berries and remove any bad ones. Then rinse and drain them, set aside.
Combine your water and sugar in a bowl and bring it to a boil. Add your cranberries and simmer for 10 minutes.
Then turn off and remove the cranberry sauce from the heat. If you're going to uses it right away in the next few days ladle into containers and serve or keep in the fridge until ready to use.
Alternatively, you can preserve your cranberry sauce by canning it. This is so easy to do!
Ladle your cranberry sauce into your canning jars. Then run a spatula around the inside edge to remove air bubbles. Then wipe the rims of the jars clean and place the lids on.
Process the jars in a water bath canner for 15 minutes. Remove from the canner and place the jars on a towel and leave them to sit for 24 hours.
After 24 hours check the jars to make sure they have sealed. Any that didn't seal can be re-canned or placed in the fridge to eat.
Would you like to see how to make it step by step? Watch the video above!
Yield: 2 1/4 cups
Homemade Cranberry Sauce
An easy, classic homemade cranberry sauce recipe you are sure to love!
Ingredients
1 cup Water
1 cup Sugar
1 bag of Cranberries (3 cups)
Instructions
Sort the cranberries removing any bad ones.
Rinse and drain the cranberries.
Bring water and sugar to a boil.
Add cranberries, return to a boil. Turn down and simmer for 10 minutes.
If your using it now, cool to room temp then chill in the fridge. If you would like to can it, pour into jars.
Remove air bubbles, wipe rims.
Place lids on and can for 15 min in a water bath canner.
Nutrition Information:
Serving Size:
8
Amount Per Serving:
Calories:

17
Carbohydrates:

4g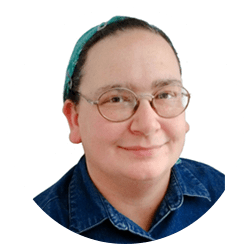 Kim Mills is a homeschooling mom of 6 and lives on an urban homestead in Ontario, Canada. Blogging at Homestead Acres she enjoys sharing tips to help you save money, grow and preserve your own food.