This post may contain affiliate links, my full disclosure can be read here. As an Amazon Associate I earn from qualifying purchases.
Bread and Butter pickles are my favorite, and bring back memories of lunches with my Grandma. They are also so easy to make. An excellent way to use up medium to large cucumbers. [n0_toc]
Easy Bread And Butter Pickles
Total Time
3 hours
20 minutes
Ingredients
Small Batch
13 cups sliced Cucumbers
3 cups sliced Onions
4 1/2 cups Sugar
4 cups Vinegar
2 TBS Mustard Seed
1 1/2 TBS Celery Seed
1 TBS Ground Turmeric
1/2 cup Course Salt
Large Batch
40 cups sliced Cucumbers
10 cups sliced Onions
13 1/2 cups Sugar
12 cups Vinegar
6 TBS Mustard Seed
4 1/2 TBS Celery Seed
3 TBS Ground Turmeric
1 cup Course Salt
Instructions
Wash cucumbers and trim a thin slice off the blossom end. Slice cucumbers and onions into rounds 1/4 inch thick.
Combine in a large bowl or pot sprinkle salt over top. Cover and place in the fridge for 2 to 3 hours.
Drain cucumber mixture and rinse.
In a large stock pot combine remaining ingredients and bring to a boil. Boil for 10 minutes then add cucumber mixture. Return to a boil and remove from heat.
Ladle into jars.
Run a spatula around the outside edges of the jar to remove air bubbles.
Wipe the jar rims with a damp cloth.
Add lids and water bath can for 10 minutes or according to your altitude.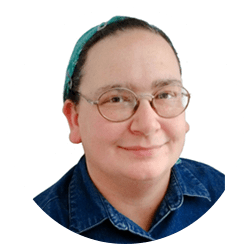 Kim Mills is a homeschooling mom of 6 and lives on an urban homestead in Ontario, Canada. Blogging at Homestead Acres she enjoys sharing tips to help you save money, grow and preserve your own food.