This post may contain affiliate links, my full disclosure can be read here. As an Amazon Associate I earn from qualifying purchases.
Easy Turkey Gravy Recipe – You're done cooking the turkey now let's make this easy turkey gravy recipe! This simple gravy recipe tastes amazing and is so quick to make.
You've been working hard all day to make a great holiday dinner and now it's time for the gravy.
If this is the first time you're hosting a holiday dinner you might be wondering "How do you make homemade turkey gravy?"
But don't worry making a delicious homemade turkey gravy is really easy!
There are many ways to make turkey gravy but my favorite is the simple, old-fashioned gravy that I grew up enjoying. It's just so simple to make on a busy Thanksgiving or Christmas day.
This easy turkey gravy recipe is made just before serving using the pan drippings and a flour and butter mixture called a roux.
More Holiday Recipes You'll Love:
How To Get More Turkey Drippings
It all starts with the drippings from your cooked turkey and since you've taken care to season the turkey well it will give a rich flavor that you can only get from homemade gravy.
To get started, remove your turkey from the roasting pan and set it aside to rest before carving. Then pour off any liquid in the roasting pan and set it aside.
If your roasting pan doesn't have much liquid inside use this method of deglazing the pan first.
Place the roaster over two stove burners, and with it on medium heat pour in 1 cup of turkey or chicken broth.
Keep stirring to get all the bits up off the bottom of the pan.
Then pour all the pan drippings into a measuring up and place it into the fridge or freezer. It will take about 30 minutes for the fat to rise to the top and harden.
This step makes it very easy to just skim the fat off the top of the drippings before making gravy.
If you want a faster way of separating the fat from the drippings you will love one of these fat separators!
I love how it dispenses the liquid from the bottom so that you don't have to wait very long before starting to make your gravy or other sauces. It saves so much time!
Tips For Making A Roux Thickened Gravy
Roux is a simple ratio of equal parts fat to flour.
You will want to cook the roux mixture until it has turned brown and smells nutty. This means the flour has been cooked and your gravy won't taste "floury". You can cook the roux until it's a light to golden brown.
Gravy made from a roux continues to thicken as it cools, remember this while your cooking it.
It's much easier to thin out a gravy that is to thick than it is to thicken a runny gravy. So start with less liquid and slowly add more until your gravy is the thickness you like.
Homemade Turkey Gravy Recipe Tips
When making your roux you can use either turkey fat skimmings or butter. Both work great but I prefer to use butter as I like the richer taste it gives to the gravy more.
You can also mix different types of fat together to make your roux gravy. If you don't have enough turkey fat then just add the difference in butter.
If you don't have a lot of turkey drippings after roasting your turkey you can use turkey stock instead. Even chicken stock works in a pinch.
For a really smooth gravy strain the pan drippings before you add them to the gravy.
How Long Does Turkey Gravy Keep For?
Getting your Thanksgiving or Christmas dinner on the table can be stressful sometimes. After all, it's not every day that we are trying to cook such a big meal for friends and family.
To keep things simple you can make as much ahead of time as possible.
If your making turkey gravy ahead of time simply follow this same method but you can roast turkey wings and drumsticks instead of a full turkey to get your pan drippings.
Thankfully this easy gravy recipe stores really well! You can keep the turkey gravy in the fridge for up to 1 week or freeze it for 3 months.
When you are ready to use it, reheat it slowly over low heat while whisking occasionally to keep the gravy from separating.
How To Make An Easy Turkey Gravy
In a large skillet melt 1/2 cup of butter over medium heat. Then add 1 tablespoon of dried rosemary.
Cook for 1 minute stirring constantly.
Slowly pour in 1/2 cup of flour, whisking constantly until the butter and flour are well combined.
Continue cooking the roux (butter and flour mixture) until it has turned brown. This takes about 5 minutes.
Next, slowly whisk in the turkey drippings or turkey stock into the roux.
Make sure to just add a little at a time and stir well so that everything mixes well together and doesn't clump.
Continue cooking the turkey gravy over medium heat, stirring constantly until it has thickened to your liking. This normally takes 5 to 10 minutes.
Taste your gravy and adjust the salt and pepper seasonings to your liking.
Wasn't that easy? You just made your own easy homemade turkey gravy from scratch!
Yield: 3 cups
Easy Turkey Gravy Recipe
Don't stress over making the perfect holiday gravy. Just use my foolproof method to make this easy turkey gravy recipe! This simple gravy recipe tastes amazing and is so quick to make your family will love it.
Ingredients
1/2 cup butter
1/2 cup flour
3 cups turkey drippings
1 tbs. dried rosemary
Salt and pepper to taste
Instructions
In a large skillet or medium saucepan melt the butter over medium heat. Once melted add the rosemary and stir for 1 minute.
Slowly whisk the flour into the butter until well combined. Continue stirring the roux until the flour has turned brown, about 5 minutes.
Whisk the liquid from the turkey drippings into the flour mixture a slowly.
Cook the gravy stirring constantly until it is smooth and the desired consistency, 5 to 10 minutes.
Season with salt and pepper to taste and serve.
Notes
You can easily make this turkey gravy recipe without pan drippings by using all butter for the roux and canned turkey or chicken stock for the liquid.
Nutrition Information:
Yield:
12
Serving Size:
1
Amount Per Serving:
Calories:

152
Total Fat:

10g
Saturated Fat:

6g
Trans Fat:

0g
Unsaturated Fat:

4g
Cholesterol:

57mg
Sodium:

120mg
Carbohydrates:

4g
Fiber:

0g
Sugar:

0g
Protein:

10g
Nutrition information isn't always accurate, this information is for informational purposes only please consult a nutritionist for more information and guidance.
Connect With Homestead Acres!
Be sure to follow me on social media, so you never miss a post!
Facebook | Twitter | Pinterest | Twitter
Visit my Amazon store to find all my favorite gardening, homesteading tools, and gadgets plus all of my printed garden books and journals!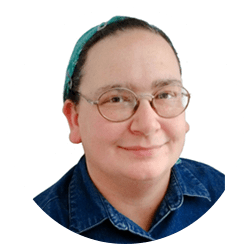 Kim Mills is a homeschooling mom of 6 and lives on an urban homestead in Ontario, Canada. Blogging at Homestead Acres she enjoys sharing tips to help you save money, grow and preserve your own food.