This post may contain affiliate links, my full disclosure can be read here. As an Amazon Associate I earn from qualifying purchases.
Roasted Tomato Sauce Recipe – This is the easiest homemade tomato sauce! You'll love the amazing flavor that roasting brings out in this sauce.
We are huge lovers of tomato sauce! Whenever I can find a good price on tomatoes or our garden is overflowing with ripe tomatoes I love making our own sauce.
It is a lot of work to prep it all and let it simmer on the stove all day. So recently I decided to try roasting our tomato sauce in the oven instead of simmering on the stove top. We are hooked!
The sauce tastes so much better roasted and it saves me a lot of time as well. This recipe takes just a few minutes to put together and once it's in the oven I don't have to babysit it.
Now one thing to remember both hubby and I are a dash of this and a little of that type of cooks. We do NOT often measure spices etc. in our recipes.
I've done the best I can to estimate the amounts of salt and spices we use when we make this sauce. Feel free of course to adjust them to suit YOUR family's tastes.
Wash the tomatoes and cut the stem ends off. If the tomatoes are large slicing tomatoes cut them into quarters and place in a roasting pan.
If you're using roma tomatoes then cut them in half, if you have cherry tomatoes to use up just add them in whole! Add a quartered large onion, 7 to 8 cloves of garlic, fresh basil, dried oregano, rosemary, salt, sugar, pepper and lemon juice to the roaster.
Place in your oven and roast for 1 1/2 to 2 hours. I find roma tomatoes cook a little faster than the beefsteak type.
Now be prepared to be driven crazy by the amazing smell in your kitchen! When I cook this we can smell it all the way outside. It's sooooo good!
When it's finished cooking, remove it from the oven and let it cool slightly. Then ladle it into a blender and puree until it's a consistency that you like.
It doesn't take long everything is cooked nice and soft. Pour the sauce into another pot to keep warm.
Now it's ready to freeze, can or eat for supper! I hope you enjoy this recipe as much as our family does.
Yield: 4 quarts
Roasted Tomato Sauce Recipe
This roasted tomato sauce is the easiest homemade tomato sauce you will ever make! The roasting brings out amazing flavors that you just have to try.
Cook Time
1 hour
30 minutes
Total Time
1 hour
50 minutes
Ingredients
7 quarts of tomatoes
7 –8 cloves of garlic
1 large onion
1 cup fresh basil
1/2 cup dried oregano (if using fresh use 1 cup)
1/2 cup dried rosemary (if using fresh use 1 cup)
1/4 cup salt
1/2 cup sugar
1/4 cup lemon juice
1 tbs. pepper
Instructions
Preheat oven to 425 F
Lightly oil your roasting pan.
Wash tomatoes and cut off stem end. Cut large tomatoes into quarters, smaller tomatoes in half and place in a large roasting pan.
Peel and quarter the onion and add over top of the tomatoes in the roaster. Then peal garlic and add them whole to the roaster. Add basil, oregano, rosemary, salt, sugar, pepper and lemon juice to roasting pan.
Place roasting pan in the oven and cook for 1 1/2 to 2 hours.
Remove from oven and allow to cool slightly. Then ladle into a blender and puree until desired consistency. Pour into a pot to keep warm while you finish pureeing the remaining tomato mixture.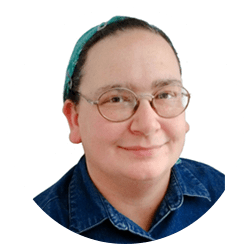 Kim Mills is a homeschooling mom of 6 and lives on an urban homestead in Ontario, Canada. Blogging at Homestead Acres she enjoys sharing tips to help you save money, grow and preserve your own food.