This post may contain affiliate links, my full disclosure can be read here. As an Amazon Associate I earn from qualifying purchases.
Easy Garlic Mashed Potatoes Recipe – You will love these easy garlic mashed potatoes are the perfect side dish recipe for any time of the year and so easy to make.
Mashed potatoes have always been a staple side dish in my family. I remember back when I was little and we always had mashed potatoes at least a few times a week.
Since we grow a lot of potatoes in our garden, we still eat a lot of potatoes dishes. Sometimes we like to make home fries, or oven baked potato wedges but often I just love making easy garlic mashed potatoes.
They are simply comfort food to me.
More Easy Recipes:
How Many Potatoes Do You Need Per Person For Mashed Potatoes?
On average you should plan for half a pound of potatoes per person when you're meal planning.
The number of potatoes you need will depend a little on what kind you are using. If you are making mashed potatoes with red potatoes and not peeling them then the potatoes will go further.
On the other hand, if you are using russet potatoes that need to be pealed you will need a little more per person to account for the wast caused by pealing.
How To Make Creamy Garlic Mashed Potatoes
Making yummy creamy mashed potatoes is what we all really want right? A few lumps are ok it just means you have real mashed potatoes there not rehydrated instant potatoes. But overall we want the potatoes to be creamy.
The key to making creamy mashed potatoes is to not over mix them and add lots of butter and milk or water.
I always save a little bit of water the potatoes were cooked in to add back to the potatoes after they have been drained. It helps them mix up better and cuts down on the amount of milk needed.
Then you add butter it really helps to add to the taste and smoothness of the mashed potatoes.
Finally, whether you are mashing your potatoes by hand or using a mixer don't over mix them! If you mix the potatoes too much they will get tough.
How Do You Make Perfect Mashed Potatoes?
Cut all of your potatoes the same size! This is really important because potatoes that are cut into different sizes will finish cooking at different times.
You end up having some overcooked or undercooked potatoes in your mix. Instead, select potatoes that are close in size and quoter them evenly.
Don't overcook the potatoes. Boil the potatoes in salted water until they are just fork tender. Potatoes that are overcooked get very gluey or sticky and don't taste good.
Drain your cooked potatoes right away and then add the butter, milk and other ingredients right away. It's easier to mix in the ingredients while the potatoes are hot.
Mash the potatoes with a potato masher until they are smooth. I love this style of potato masher it makes the job so much easier.
If needed add a little more milk until the potatoes are smooth.
You can also use a hand mixer or stand mixer but don't over mix the potatoes or they can get tough.
What Can You Add To Mashed Potatoes?
Mashed potatoes are so versatile! While I love these garlic mashed potatoes as is there are many things you can add to your mashed potatoes to change things up.
Bacon, everything is better with bacon!
Cream cheese
Fresh herbs like chives, parsley, rosemary, or thyme.
Onions: green onions are one of my favorites to add but you can also use shallots or red onions. If you are using anything other then green onions make sure to cook the onions first. Either fry them separately or add them to the water when you're boiling the potatoes.
Easy Garlic Mashed Potatoes
You will love these easy garlic mashed potatoes are the perfect side dish recipe for any time of the year and so easy to make.
Ingredients
5 pounds of potatoes
1 cup milk
1/2 cup butter
2 tbs. garlic powder
1 tbs. rosemary
2 tsp. Salt
2 tbs. oregano
2 tbs. parsley
Instructions
Peel your potatoes and cut them into quarters.
Place the potatoes into a large pot and cover with water. Then add the rosemary and salt and bring the pot to a boil.
Turn down the heat and let them boil gently until tender.
Drain the potatoes reserving 1 cup of water.
Add the reserved water, milk, and butter to the potatoes and mash well. Then add the garlic powder, oregano, and parsley and stir to combine with the potatoes.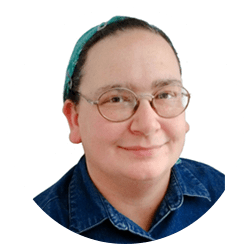 Kim Mills is a homeschooling mom of 6 and lives on an urban homestead in Ontario, Canada. Blogging at Homestead Acres she enjoys sharing tips to help you save money, grow and preserve your own food.