This post may contain affiliate links, my full disclosure can be read here. As an Amazon Associate I earn from qualifying purchases.
This sausage and herb stuffing recipe is so easy to make for your Thanksgiving holiday dinner even if you are a total beginner! My family says it's the best sausage stuffing recipe ever and we enjoy making large batches of this easy side dish for holiday dinners or even for dinner on its own.
One of my favorite parts of a holiday meal is the stuffing!
If I could only make 2 side dishes for our holiday dinners it would be this simple stuffing recipe and our favorite sweet potato casserole.
If stuffing is your favorite holiday side dish then you are going to love this easy homemade turkey stuffing recipe too!
While I normally cook this on the side, I guess technically it would be called dressing right? But our family has always called it stuffing, perhaps it's a Canadian thing. I don't know, either way, it's delicious!
How To Make Sausage Stuffing
Step 1. Dry Your Bread
The first step in making stuffing is to dry your bread to make bread cubes. There are a few ways you can do this. You can buy a loaf of bread or start with your favorite homemade bread.
If you are in a real hurry you can even buy pre-dried bread cubes. But I always like to use a simple homemade bread as I find it always gives the best flavor.
Cut or rip the bread into small cubes. Then you need to decide how you want to dry them out.
You can simply place the bread cubes into a paper bag or large bowl (covered) and let it sit on your counter for a few days. Make sure to stir up the bread a few times a day so that they dry out evenly.
I honestly admit that I all to often forget to start drying out my bread a few days ahead of time!
So I started toasting my bread cubes in the oven on low as you can see in the video below. But since getting my dehydrator it has become my favorite way to dry bread cubes for making the stuffing. It always does a perfect job!
Now I simply spread out the bread cubes on to the dehydrator trays and run it on low for a few hours. The cubes are perfectly done without getting over dried as can happen when you use an oven.
Step 2. Make The Sausage Mixture
Most sausage stuffing recipes have you start with pre-bought sausage and if you want to go right ahead. You can use mild or spicy Italian sausage, garlic sausage or whatever your favorite is.
But my favorite way is to start with ground pork and make a simple homemade sausage by adding some herbs. We've also made this homestyle sausage stuffing using ground turkey or ground beef but ground pork is definitely our favorite for flavor!
Don't think it takes longer either, it's actually faster to cook the ground pork and spices then it is to take the sausage out of its casing and cook it up.
Place the ground pork into your frying pan, add the garlic, salt, pepper, and oregano and cook until the meat is nearly done stirring occasionally.
Then add the onions and cook until they are tender.
Finally add the celery, thyme, rosemary, sage, and parsley and cook for 2 minutes longer.
Step 3. Combine Your Bread Cubes And Sausage Mixture
To cook your stuffing you'll want a large casserole dish or small roasting pan. I've used many dishes over the years and a small roaster has always been my favorite for cooking a large batch of stuffing.
Pour the bread cubes into the roaster, then add the meat mixture over the top and mix them together well.
Step 4. Add Stock
After mixing the bread, meat and herbs together pour the turkey (or chicken) stock and melted butter evenly over the mixture and stir it up a little.
You can use a canned turkey or chicken broth or use powdered bullion but if you want the best, most amazing flavor use homemade turkey or chicken stock! It really does give your stuffing the riches flavor.
Cover and bake for 45 to 60 minutes or until done and the top is a golden brown. Transfer to your favorite serving dish and enjoy!
Can I Make Stuffing The Day Before Thanksgiving?
Yes! This Thanksgiving stuffing recipe is very easy to make ahead of time. Simply prepare the stuffing up to the stage of combining the bread and sausage mixture, then cover it and place it in your fridge.
Wait until you are ready to bake the stuffing (dressing) to add the stock and melted butter.
See it's really easy to make this old fashioned sausage stuffing recipe! Using simple homemade ingredients you can make a classic stuffing that has so much more flavor than anything you can buy in a box.
Don't Miss These Easy Holiday Recipes
Classic Sausage And Herb Thanksgiving Stuffing Recipe
This sausage and herb stuffing recipe is so easy to make and a long-time family favourite! Perfectly moist and packed with flavor this simple homemade turkey stuffing is perfect for serving as a side dish for Thanksgiving and Christmas.
Total Time
1 hour
20 minutes
Ingredients
2 lb ground pork
4 cloves garlic minced
1 tsp. Salt
1 tsp. Pepper
1 Tbs. Oregano
12 Cups bread cubed
2 Cups Onion chopped
1 1/2 Cups Celery Chopped
1 Tsp. Thyme
1 Tbs. Rosemary
1 1/2 Tbs. Sage
2/3 Cup Parsley fresh, chopped
1/2 Cup butter melted
2 Cups Chicken or turkey stock
Instructions
Cut bread into cubes and spread out on baking trays.
Bake at 350F for 5 to 10 minutes until toasted, then set aside.
Cook ground pork and garlic, salt, pepper and oregano together.
Add onions and cook until tender.
Add celery and remaining herbs. Cook for 2 minutes.
Combine bread cubes and meat mixture in a large baking dish or roaster. If you are making this a head of time, cover the stuffing and place in the fridge. Do not add any liquid until ready to bake. If your baking right away continue to the next step.
Pour in melted butter and chicken stock.
Cover and bake at 350F for 45 to 60 minutes.
Notes
If you want to save some time in the kitchen then this stuffing recipe is so easy to make ahead of time. Simply follow the recipe until you combine the meat and herb mixture with the bread crumbs. Then cover and place it into the fridge. When you are ready to bake simply add the stock and melted butter and cook until it's done.
Nutrition Information:
Yield:
16
Serving Size:
1
Amount Per Serving:
Calories:

361
Total Fat:

21g
Saturated Fat:

9g
Trans Fat:

0g
Unsaturated Fat:

10g
Cholesterol:

85mg
Sodium:

428mg
Carbohydrates:

20g
Fiber:

2g
Sugar:

4g
Protein:

22g
Nutrition information isn't always accurate, this information is for informational purposes only please consult a nutritionist for more information and guidance.
Connect With Homestead Acres!
Be sure to follow me on social media, so you never miss a post!
Facebook | Twitter | Pinterest | Twitter
Visit my Amazon store to find all my favorite gardening, homesteading tools, and gadgets plus all of my printed garden books and journals!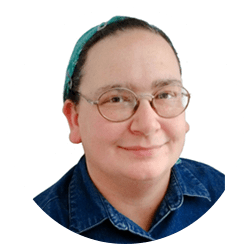 Kim Mills is a homeschooling mom of 6 and lives on an urban homestead in Ontario, Canada. Blogging at Homestead Acres she enjoys sharing tips to help you save money, grow and preserve your own food.