This post may contain affiliate links, my full disclosure can be read here. As an Amazon Associate I earn from qualifying purchases.

There is a time of day that my hubby and I refer to as crazy hour. You know what I'm talking about, don't you? You know that time around 4 to 5 pm when the kids are tired after a long day and are getting a little crazy.
It was worse when all of my children were age 6 and younger. Now that some are older I have a little breathing room. Just a little! Still, as the time clicks by and you need to get supper on the table it seems like young children get more tired and clingy by the minute!
I think this is a struggle every mother faces daily, it doesn't matter if you homeschool or not, work at home or out of the home.
It's a little hard to make supper holding a baby or toddler unless you want to pop them into a sling on your back. Something I've learned that helps so much during this time is to prep our supper in the morning!
Simplify Dinner With 17 Amazing Crock Pot Recipes
PanSaver EZ Clean Multi-Use Cooking Bags Slow Cooker Liners, 25 Count
In the morning before or after breakfast while things are still fairly peaceful is a perfect time to get supper into the crock pot! It can just slowly cook all day. By the time crazy hour hits, I don't have to worry about making supper with a fussy little one clinging to my leg.
I love to make my bread machine dinner rolls to go along with supper. It helps to round out the meal and if you get your little ones helping to form the rolls it keeps them busy happy.
Take advantage of your crock pot to easily make healthy meals for your family and save money too. No more reaching for that delivery menu when things get a little crazy busy.
A great way to make the clean up quick and easy is to use a crock pot liner. These reusable liners make dinner clean up a breeze and Amazon has great prices on these. You can wash them to use again or just toss and not worry about it.
Try these 17 delicious family favourite recipes!
1. One of my favourite meals is chicken cacciatore so easy to make with this crock pot version Crock Pot Chicken Cacciatore from The Graceless Gatherer.
2. I love enchilada's but this Crock Pot Enchilada Soup is so much easier to make! Only a few minutes in the morning and you have an amazing dinner waiting for you.
via This Simple Home
3. A super frugal Taco Soup Recipe that nice and thick, more like a chilly. A great way to sneak beans into your meal!
4. This slow cooker Spicy Sausage and Bean Stew sneaks in some great garden goodness. What a great way to use up your zucchini when your garden's going crazy!
via 504 Main
5. Did you know you can cook a whole chicken in your crock pot? Try this Flavorful Slow Cooker Chicken so tender it's falling off the bone!
6. These Slow Cooker Pepsi Ribs look amazing! Just pare with a salad and rolls and you have a great meal your kid's will love.
via HomeMade Zagat
7. Looking for a sandwich filling with some zest? This Pulled Jerk Chicken Sandwich has you covered! Oh Yum!
via New South Charm
8. Who doesn't love a creamy chicken dish. Serve this Slow Cooker Italian Chicken over pasta for a quick supper. I think rice would be great to!
via Miz Helen's Country Cottage
9. A little prep in the morning let's you enjoy this amazing Crock Pot Tex Mex Casserole. Great for any night of the week or a get together with friends!
via This Simple Home
10. This slow cooker Easy French Dip couldn't be easier! The beef roast cooks slowly all day until tender enough to shred. Fill your favorite roll or bread for an amazing sandwich!
via Ally's Sweet & Savory Eats
11. Our family loves pasta dishes, if yours does to this Crock Pot Chicken & Noodles will be a hit!
via Motoristin Mutis At Home and Garden
12. Pork is one of our best price meats so I often use it in dishes. This slow cooker Pork and Sauce looks so good! I'd serve it over a plate of rice, yum!!
via Ally's Sweet & Savory Eats
13. Sandwiches are a family favourite here it doesn't matter if it's lunch or supper. These Crock Pot Beer BBQ Chicken Sandwiches are so easy to make. A delicious time saver on a busy day!
via New South Charm
14. I bet when you think of your crock pot you think of hearty winter meals. Well it's just as handy in the summer! These Slow Cooker Chicken Tacos are so good on a hot summer evening. You know what I'll be enjoying after a day in the garden.
via Ally's Sweet & Savory Eats
14. Have you heard of maid rites? They were a very new thing to me! maid rites remind me a little of the sloppy joes I've made many times but cooked in a stock instead of a tomato sauce. These Crock Pot Maid-Rites are an amazing addition to any picnic too!
via Miz Helen's Country Cottage
15. This Crock Pot Italian Chicken is just amazing served with your favourite pasta. Hearty enough for winter but also great to make in the summer when your garden is full of fresh veggies!
via This Simple Home
16. Now who doesn't love bacon?! This Bacon Ranch Chicken Recipe is so easy to make in your crock pot. Serve it over your favourite pasta, rice or potatoes.
17. Corn chowder brings back many childhood memories, my Nana made this all the time. This is a really quick and easy Crock Pot Corn Chowder recipe!
Do you have a favourite crock pot meal? I'd love it if you shared!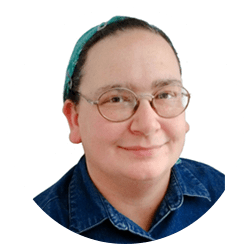 Kim Mills is a homeschooling mom of 6 and lives on an urban homestead in Ontario, Canada. Blogging at Homestead Acres she enjoys sharing tips to help you save money, grow and preserve your own food.