This post may contain affiliate links, my full disclosure can be read here. As an Amazon Associate I earn from qualifying purchases.
Are you flooded with zucchini? Zucchini is one of those amazing vegetables that seem to multiply like rabbits in your garden. This makes me happy because I love zucchini! It's one of my favourite vegetables and so easy to use in many dishes.
One of my absolute favourite zucchini recipes is my Aunts zucchini relish. When I was a little girl she used to bring over jars of her canned zucchini relish and I can say it didn't last long. When I first started to can this was the first non-jam recipe that I made. Since then I've made large batches of zucchini relish every year.
You have to try this zucchini relish it is just so good!
Just one note about my zucchini recipe. It uses a little cornstarch and using cornstarch in home canning is against current canning standards. Although I DO use it for this relish and I have no problems in years of use or my aunts feel free to leave the cornstarch out. I consider it optional for this recipe, the relish still comes out great the liquid is just a little runnier.
Chop your zucchini, onions, celery, and peppers.
Place these into a large bowl and cover them with salt. You can mix the salt in or just let it sit on top. It works either way, I love recipes that aren't fussy! Cover your bowl and let it sit overnight.
The next day pour your vegetable mix into a colander and rinse well. You want to get out as much liquid as possible. When your finished draining and rinsing take a bowl or plate and press it down over the top of the vegetable mix to force out as much liquid as you can easily.
In a large stock pot combine your vinegar, sugar, dry mustard,turmeric, and cornstarch. Bring this mix to a boil.
When your brine has come to a boil pour your vegetable mix into the brine slowly so it doesn't splash.
Bring your mix to a rolling boil then reduce the heat and boil gently for 20 minutes.
Remove your relish from the heat and ladle into canning jars leaving 1/2 inch headspace.
When the jars are full take a spatula and run it around the inside edge of the jar to release any air bubbles.
Wipe the jar rims clean and place the lids and rings on finger tight.
Place the jars into your water bath canner and process for 20 minutes or according to your altitude.
When the processing time is up remove the jars from the canner and set them on a towel. Leave the jars to sit for 24 hours undisturbed to let the seals harden. After 24 hours if any jars haven't sealed either reprocess them or place them in the fridge.


Would you like to see how to make zucchini relish step by step? Follow along with me in this video!
Yield: 8 pints
Zucchini Relish
Ingredients
10 cups chopped zucchini
5 cups chopped onions
1 cup diced celery
2 medium red bell peppers diced
3 medium green bell peppers diced
1/2 cup coarse salt
2 tsp turmeric
1 TBS dry mustard
3 TBS cornstarch (optional)
5 cups white vinegar
6 cups sugar
Instructions
Chop all the vegetables and place into a large bowl, cover with salt. Cover the bowl and let it sit for 24 hours to draw out the liquid.
The next day drain the vegetable mix and rinse well. When finished rinsing use a plate or bowl to press down on top of the vegetable mix to press out as much liquid as possible.
Combine remaining ingredients into a large stock pot and bring to a boil.
Pour the vegetable mix into the brine, return to a rolling boil. Then reduce heat and boil gently for 20 minutes.
Remove the relish from the heat and ladle into canning jars leaving 1/2 inch head room. Remove air bubbles, wipe the rims clean and place lids on finger tight.
Process in a water bath canner for 20 minutes or according to your altitude.
Remove from the canner and place on a towel. Let the jars sit for 24 hours. After this time any jars that have not sealed need to be placed in the fridge or reprocessed.
Remove the jar rings, wipe the jar clean and label.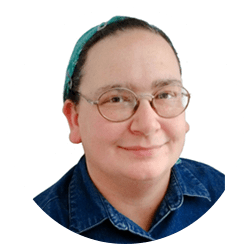 Kim Mills is a homeschooling mom of 6 and lives on an urban homestead in Ontario, Canada. Blogging at Homestead Acres she enjoys sharing tips to help you save money, grow and preserve your own food.