This post may contain affiliate links, my full disclosure can be read here. As an Amazon Associate I earn from qualifying purchases.
Volcano Dill Pickle Recipe – If you love hot and spicy dill pickles then you have to try this easy canning recipe! These pickles work great as refrigerator pickles too.
Years ago I was making dill pickles like I did every summer. This time however my dear hubby was helping me since at that time I was a new momma to our 1st little one. It's a busy time you know!
After a few weeks, I excitedly opened up a jar of our new dill pickles and had a BIG surprise! They were SPICY!
Hubby couldn't believe me and tried one they have become his absolutely favourite pickle ever since. That's pretty good for a guy who really doesn't like pickles. He won't even eat another type.
I still don't know how I managed to add so much dried red pepper but it was a good mistake!
These hot and spicy pickles are super easy to make. If you like spicy food give them a try and let me know what you think! If you don't like spicy food then cut back on the dried red pepper or try my bread and butter pickles instead.
Place in each jar the dill head or weed, garlic, pickling spice, dried red pepper and salt.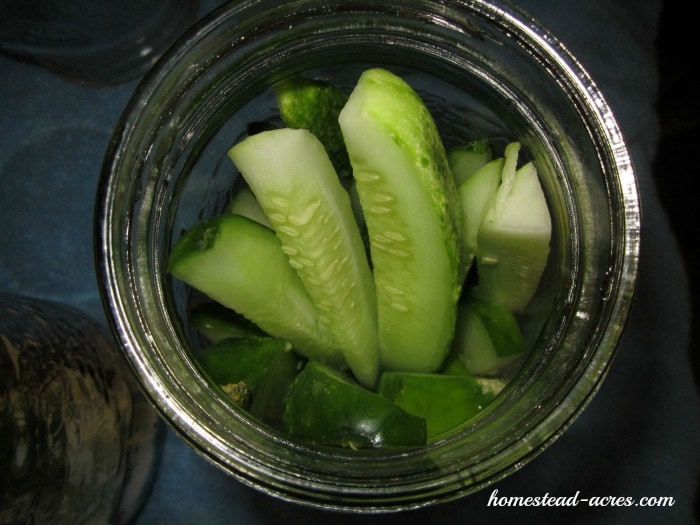 Slice a thin end off the blossom end of the cucumbers. Pack into jars, you can leave them whole or cut into quarters, slices or rounds.
Fill with hot brine, run a plastic knife or spatula around the inside of the jars to remove air bubbles. Then wipe the jar rims, add lids and can.

Yield: 7 quarts
Volcano Pickles Recipe
You'll love this hot and spicy dill pickle recipe! They are so good I can't keep enough on hand for my family.
Ingredients
7 heads of dill
14 cloves of garlic (chopped or whole)
7 TBS pickling salt
7 tsp. pickling spice
7 TBS of dried red hot pepper.
Sliced Cucumbers
8 Cups Vinegar
8 Cups Water
Instructions
Fill each jar with 1 head of dill, 2 cloves of garlic, 1 TBS pickling salt, 1 tsp. pickling spice and 1 TBS of dried red hot pepper.
Wash your cucumbers and slice 1/16th off the blossom end. Pack into clean quart jars.
Place above ingredients into each quart jar.
Combine vinegar and water to make the brine.
Bring to a boil and pour over into jars, leaving 1/2 inch of headspace. Place lids on jars and can for 15 min in a water bath canner.
For best results let the pickles sit for 6 weeks before eating.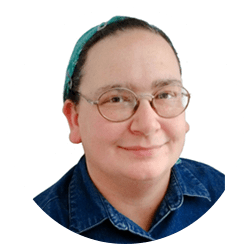 Kim Mills is a homeschooling mom of 6 and lives on an urban homestead in Ontario, Canada. Blogging at Homestead Acres she enjoys sharing tips to help you save money, grow and preserve your own food.