This post may contain affiliate links, my full disclosure can be read here. As an Amazon Associate I earn from qualifying purchases.
Learning how to make turkey stock is a great way to get as much flavor out of your turkey dinner as possible. Once you see how easy it is to make homemade turkey stock or broth you will never want to toss out your turkey carcass again.
Homemade turkey stock has an unbelievably delicious and rich taste that you just can't get from a can of purchased stock.
Thankfully, it's also very easy to make!
Turkey is one of the cheaper meats to buy in our area when it's on sale. Between Thanksgiving and Christmas, we can often find them for .99 a pound and one turkey will provide many meals for our family. So I always stock up on them around the holidays.
This lets us enjoy a nice turkey dinner any time of the year not just at Thanksgiving and Christmas. But you don't have to eat a big dinner each time you cook a turkey.
You can roast them up, then bag the meat in 2 cup portions in your freezer, or can it to use later. Then you can easily substitute it for chicken in any of your recipes.
But the meat isn't the only yummy part of the turkey.
When your big turkey dinner is over, don't toss out that carcass! It's time to start making a wonderful soup stock.
How To Make Turkey Stock
Remove as much meat from your turkey carcass as possible and set it aside for making soup or other dishes with later. Don't worry about getting every little bit of meat off the bones, leaving some helps to give more flavor to the broth.
As you are removing the meat, save the skin and any other little "bits" to add to the stock as well, just place them right into your stockpot as you are cleaning the turkey.
Place the turkey bones into a large stockpot and add onions, garlic, carrots, and celery. You can also add any pan drippings from your leftover turkey to add even more flavor.
Then fill the pot with enough water to fully cover everything with about 3 inches of water.
Add the salt, pepper, rosemary, and vinegar and bring the mixture to a boil.
When the water starts to boil skim off any foam that floats to the top with a large spoon or ladle. Once the foam stops, place a lid on your pot and reduce to a simmer.
The longer you let your stock simmer for the more flavor it will have. If you are in a rush, 2 hours will give you a nice stock. 4 hours is better and if you can let it simmer overnight.
If you aren't comfortable letting it simmer on the stovetop overnight then use a slow cooker or electric roaster instead.
When your stock is done, remove it from the heat and let it cool a little. Then strain it to separate the stock from the bones and vegetables.
If you want a clearer stock you can strain it again through a layer of cheesecloth.
Place the stock into your fridge overnight, as it cools the fat will rise to the top. By the next morning, you can skim off the fat leaving you with a nice rich-tasting stock.
How To Store Turkey Stock
Refrigerator
Turkey stock can keep in your fridge for up to 3-4 days. If you aren't ready to make soup right away, homemade turkey stock freezes really well too.
Freezing
Pour the stock into freezer-safe containers leaving at least 1 inch for expansion room as the liquid freezes.
Another easy way is to pour 2 cups of stock into a freezer bag and lay the bags flat as they freeze. This makes them very easy to stack in your freezer to save on storage space.
Another easy way is to pour 2 cups of stock into a freezer bag and lay the bags flat as they freeze. This makes them very easy to stack in your freezer to save on storage space.
Canning
Process pints for 20 minutes and quarts for 25 minutes at 10 pounds pressure under 1000 feet, over 1000 feet use 15 pounds pressure.
Is There A Difference Between Stock Or Broth?
If you're wondering if there is a difference between turkey stock and broth, the answer is yes there is.
Turkey stock is made mainly from turkey bones while the broth is made from cooking pieces of meat. Both are very easy to make and can be used interchangeably in most recipes.
I make broth and stock the same way the only difference is how much meat is left on the bones.
How To Make Turkey Broth Without A Carcass
If you want to make turkey stock or broth ahead of time and don't have a carcass to boil, you can substitute 4 turkey wings and necks. Other parts such as turkey legs or backs will work well too.
Ask your butcher about getting these cuts.
Seasonings
Because the turkey has been seasoned before you roasted it, you don't need to add a lot of seasoning to the stock while it's cooking.
It's best to season it gently using mostly fresh vegetables and some fresh or dried herbs and then adjust the seasoning to taste when it's done cooking.
How To Use Turkey Stock
Turkey stock can be used in many ways.
Make turkey soup
Add it to mashed potatoes
Add it to stews
Use it to make turkey gravy
Use it to make sauces
Try stock for braising vegetables
Substitute it for chicken stock
Yield: 14 cups
Easy And Delicious Turkey Stock
Making turkey stock is so easy you'll wonder why you didn't do it before! Homemade turkey stock has a wonderful rich flavor and can be subsituted for any recipe you would normally use chicken stock in.
Total Time
4 hours
15 minutes
Ingredients
1 turkey carcass
2 large carrots
1 large onion
6 to 8 cloves of garlic
1 TBS. rosemary
1 TBS. salt or to taste
1 tsp. pepper or to taste
1 TBS. vinegar
28 cups (or enough to cover)
Instructions
Remove meat from the turkey carcass leaving a some on the bone.
Place turkey bones and skin into a large pot, add carrots and celery cut into large 3 inch long pieces. Cut onion in half and add to the pot. Add garlic cloves.
Fill the stock pot with water covering bones and vegetables with at least 3 inches of water. Then add salt, pepper, rosemary, and vinegar.
Bring the pot to a boil and skim off any white foam that floats to the top. Then cover with a tight-fitting lid and reduce to simmer. Allow the stock to simmer for a minimum of 4 hours. I simmer mine for 24 hours for the best flavour.
Remove the stock from the heat and strain. Place the stock in the fridge overnight.
Skim the hardened fat from the top of the stock. Then ladle the stock into freezer containers or process for canning.
Notes
Turkey stock will taste richer the more you cook it down for the best flavor let it reduce by half.
Turkey stock can be stored in the frige for 3-4 days. For longer storage freeze in serving sized portions in freezer safe containers or pressure can.
Connect With Homestead Acres!
Be sure to follow me on social media, so you never miss a post!
Facebook | Twitter | Pinterest | Twitter
Visit my Amazon store to find all my favorite gardening, homesteading tools, and gadgets plus all of my printed garden books and journals!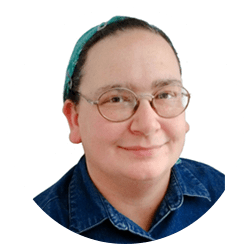 Kim Mills is a homeschooling mom of 6 and lives on an urban homestead in Ontario, Canada. Blogging at Homestead Acres she enjoys sharing tips to help you save money, grow and preserve your own food.