This post may contain affiliate links, my full disclosure can be read here. As an Amazon Associate I earn from qualifying purchases.
You'll love this easy sweet potato casserole with pecan streusel topping. This is the BEST sweet potato casserole recipe ever! With tender and creamy sweet potatoes and a sweet and buttery crunch thanks to the easy pecan topping.
One of my all-time favourite recipes to make at Thanksgiving and Christmas is my sweet potato casserole.
Our family has been making this yummy side dish for years and it's become a family tradition.
It just isn't Thanksgiving without the sweet potato casserole! It's a good thing that this holiday recipe is so easy to make.
Even if this is the first time you are hosting a Thanksgiving or Christmas dinner don't be afraid to try making this simple casserole. It's so easy and sure to become a family favourite.
Can You Make Sweet Potato Casserole Ahead Of Time?
Yes, this sweet potato casserole recipe can be made ahead of time and refrigerated or frozen.
Simply prepare the sweet potato mixture and spoon it into your casserole dish. Let it cool then wrap it well and store in the fridge for 3 to 5 days.
You can also make the pecan streusel topping and place it into a freezer bag or plastic storage container in the fridge.
When ready to bake remove both from the fridge and spread the pecan topping over top of the casserole and bake until done.
How To Freeze Sweet Potato Casserole
If you are working further ahead then just a few days freezing sweet potato casserole is a great way to save time on your holiday dinner preparations.
Prepare the sweet potato filling and spread it into a casserole dish. Let it fully cool and then wrap it tightly and place it into the freezer. It will keep for up to 3 months.
The streusel topping can also be stored in your freezer until you're ready to use it.
When ready to bake, remove the casserole from the freezer the night before and place it into the fridge to thaw overnight.
Before baking sprinkle the streusel topping over it evenly and bake as directed.
How Do You Reheat Sweet Potato Casserole?
If you are lucky enough to have any sweet potato casserole leftovers they are very easy to reheat.
Simply set your oven to 300 F and cover the casserole dish with aluminum foil to protect the pecan topping from overcooking. Place it into the oven for about 15 minutes or until hot.
How To Make Sweet Potato Casserole
Start by peeling your sweet potatoes and cut them into slices or cubes, cover them with water and bring them to a boil.
Once boiling turn them down to medium heat and boil gently until they are tender.
When you can easily pass a knife through the sweet potatoes you'll know they are done.
Drain them and mash well using a potato masher.
Next, add the sugar, melted butter, milk and vanilla and mix well.
Then add the eggs mixing it quickly, the mixture is hot and you want to mix the eggs in before they start to cook.
Using a hand mixer or stand mixer makes whipping up the filling quick and easy!
Finally spread the sweet potato filling into your casserole dish.
How To Make The Pecan Streusel Topping
Place the flour and brown sugar into a bowl and mix together with a fork. Then mix in the cold butter and cut it into small pieces.
Finally, mix in the pecans.
If you are baking right away sprinkle the topping over the sweet potato filling and bake.
If you are making it ahead of time follow the directions above on how to freeze or refrigerate your casserole.
Tip: If you are making the topping by hand grate the cold butter with a cheese grater. This saves so much time trying to get the butter into small pieces with a knife or pastry blender.
An even faster way is to use a food processor and place the flour, brown sugar and butter into the bowl and pulse until the butter is the size of small peas. Then stir in the pecans by hand and you are done!
Yield: 1
Sweet Potato Casserole With Pecan Streusel
Easy sweet potato casserole with pecan streusel topping. You'll love this easy to make side dish recipe it's perfect for Thanksgiving and Christmas get-togethers. With a creamy sweet potato filling and the perfect crunch on top thanks to the pecans and brown sugar this is sure to become a family favorite.
Ingredients
3 or 4 large Sweet potatoes
1/2 cup Sugar
1/2 cup Butter, melted
2 eggs
1/3 cup milk
2 teaspoon vanilla
1/2 cup brown sugar
1/4 cup flour
3 Tbs. butter
1 cup chopped pecans
Instructions
Preheat oven to 350F
Peel and boil sweet potatoes until tender. Drain and mash well.
Combine the sweet potatoes, sugar, butter, milk, and vanilla mix well with a mixer until smooth. Then stir in the eggs quickly so they don't start to cook. Spoon into a casserole dish or 9x13 pan.
In a separate bowl mix together the brown sugar and flour. Once combined cut in 3 tbs butter. Finally, stir in the pecans, and sprinkle over the sweet potatoes.
Bake at 350 F for 25 minutes or until heated through and the top has browned.
Notes
This recipe is very easy to make ahead of time. Simply fully cool the filling and cover it tightly and place it into the fridge for 3-5 days or freeze for up to 3 months. Freeze the topping separately in a freezer bag. When ready to cook remove from the freezer and thaw in the fridge overnight.
Nutrition Information:
Serving Size:
8-10
Amount Per Serving:
Calories:

161
Total Fat:

15g
Carbohydrates:

6g
Protein:

3g
More Easy Holiday Recipes
Connect With Homestead Acres!
Be sure to follow me on social media, so you never miss a post!
Facebook | Twitter | Pinterest | Twitter
Visit my Amazon store to find all my favorite gardening, homesteading tools, and gadgets plus all of my printed garden books and journals!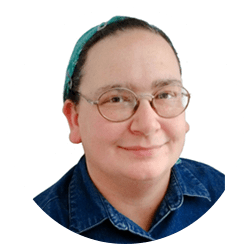 Kim Mills is a homeschooling mom of 6 and lives on an urban homestead in Ontario, Canada. Blogging at Homestead Acres she enjoys sharing tips to help you save money, grow and preserve your own food.