This post may contain affiliate links, my full disclosure can be read here. As an Amazon Associate I earn from qualifying purchases.
These soft and chewy snickerdoodle cookies are simply the best ever, really! I know, I know everyone says their cookie recipe is the best but in my opinion, these are the perfect snickerdoodle cookie recipe ever.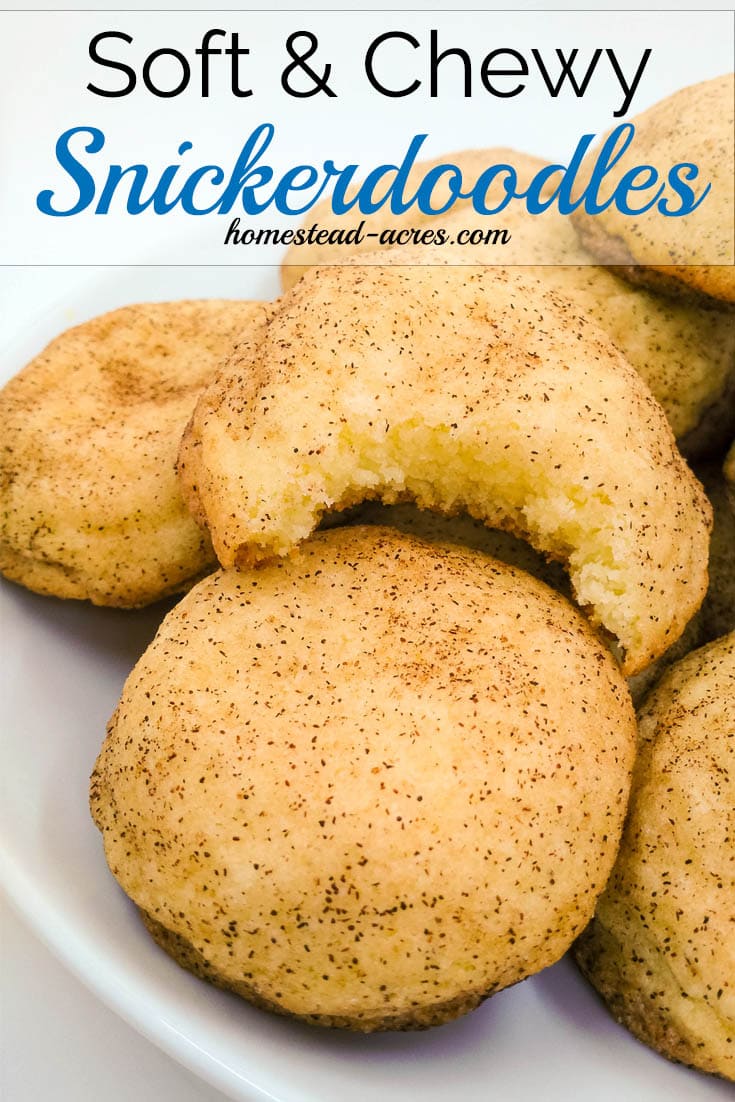 When I was a little girl as the Christmas holidays approached my grandmother would make this snickerdoodle cookie recipe so often it was almost a staple in our home. Now I enjoy spoiling my children with this favourite treat!
Soft and Chewy Snickerdoodle Cookie Baking Tips
Now, this is a really easy recipe to make but there are a few tips that will help you make the perfect cookie.
Use REAL butter, seriously these cookies are best made with butter not margarine, shortening or another oil.
Don't over bake your cookies. I bake mine for 10 minutes until the sides are starting to brown. I would rather pull the cookies out of the oven a little sooner rather than later. The cookies will continue to cook on the pan for a while after removing them from the oven.
Use a cookie scoop to measure out the perfect amount of cookie dough every time. Using a handy cookie scoop will make all of your cookies the same size and they will cook evenly in the oven.

Yes, you can roll them by hand but you always end up with some cookies larger and smaller than most of them. This means you have some cookies undercooked and others overcooked on each baking tray. Use a cookie scoop to make the perfect cookie!
Don't chill the dough. Ok, sure you can chill the cookie dough if you want to but you don't HAVE to. With my recipe, the cookies bake up perfectly every time without chilling. This means we can have cookies ready to eat in 20 minutes, whoo hoo!
Yield: 20 cookies
Soft and Chewy Snickerdoodle Cookies
The best soft and chewy snickerdoodle cookie recipe! Easy to make and doesn't require chilling the dough.
Ingredients
1 cup butter, softened
1 1/2 cups sugar
2 eggs
2 1/2 cups flour
1 tsp. baking soda
2 tsp. cream of tartar
1/2 tsp. salt
1/4 cup of sugar
2 tsp. ground cinnamon
Instructions
Mix the 1/4 cup of sugar and cinnamon together and set aside.
Cream together your butter, eggs and sugar.
Mix together the flour, baking soda, salt and cream of tartar.
Slowly add the dry ingredients to your wet ingredients while mixing, mix well.
Use your cookie scoop to form dough balls the size of a walnut, about 1 1/2 inches.
Roll the cookie dough balls in your cinnamon sugar mixture.
Place on an ungreased baking sheet 2 inches apart.
Bake for 10 to 12 minutes at 400F. The cookies will be light brown and soft on the top. As they cool the tops will firm up and crack and crinkle a bit.
Family Favourite Christmas Cookies
I'm teaming up with my dear friend Theresa from Joyous Home to bring you our favourite Christmas cookies! Don't forget to visit Joyous Home for more yummy family favourite cookie recipes she will be sharing this week.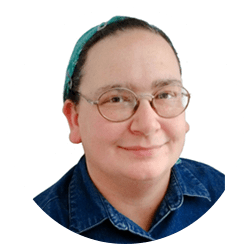 Kim Mills is a homeschooling mom of 6 and lives on an urban homestead in Ontario, Canada. Blogging at Homestead Acres she enjoys sharing tips to help you save money, grow and preserve your own food.