This post may contain affiliate links, my full disclosure can be read here. As an Amazon Associate I earn from qualifying purchases.
This time of year our zucchini plants are producing very well. Our second planting is flowering and also will be producing soon! Yes, we love zucchini! I'm always looking for new ways to use it up. This is a really easy recipe for zucchini brownies.
When you mix this together it looks VERY dry. But as it cooks the liquid from the zucchini brings it together nicely.
Ingredients
3/4 cup vegetable oil
1 1/2 cups white sugar
2 tsp. vanilla extract
2 cups all-purpose flour
1/2 cup unsweetened cocoa powder
1 1/2 tsp. baking soda
1 tsp. salt
2 cups shredded zucchini
1/2 cup chopped walnuts
6 tbs. unsweetened cocoa powder
1/4 cup butter
2 cups confectioners' sugar
1/4 cup milk
1/2 tsp. vanilla extract
Instructions
Preheat the oven to 350F.
In a large bowl, mix together the oil, sugar and 2 teaspoons vanilla until well combined.
In a separate bowl mix together the flour, cocoa, baking soda and salt; stir into the sugar mixture.
Stir in the zucchini and walnuts.
Spoon evenly into the baking pan.
Bake for 25-30 minutes
Frosting
Melt the 6 Tbs. of cocoa powder and butter together and set it aside to cool.
Mix the confectioners sugar and 1/2 tsp. of vanilla extract together.
Stir in the cocoa and butter mixture.
Spread over top of the brownies.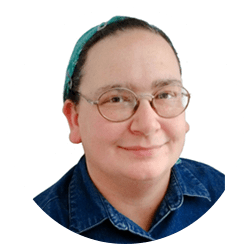 Kim Mills is a homeschooling mom of 6 and lives on an urban homestead in Ontario, Canada. Blogging at Homestead Acres she enjoys sharing tips to help you save money, grow and preserve your own food.