This post may contain affiliate links, my full disclosure can be read here. As an Amazon Associate I earn from qualifying purchases.
Do you struggle to get your children to eat their vegetables? It's Ok, really you are not alone!
I have a large family and some of my children are picky eaters. This used to really frustrate me but years ago I found a solution that solved my problem. Do you want to know what it is?
Help your children to grow their own food! Yes, it's really that simple. See our children are curious little ones and they love to watch things grow. I bet that if your children work to grow something they are going to want to show it off with pride to everyone and eat it too!
Have you tried to garden with your children before? Did you find it a little difficult to have a successful garden with your small children?
I know I have to especially when my children were very little. They like to randomly pull plants out and walk on top of them. But I have to tell you it's so worth it to grow a garden with your children anyway!
They key is to let go of the perfectionism, really just let it go. Set up a little area of your yard just for your kids to enjoy and have fun in. Yes, it's messy and some plants might get roughed up a little but they will grow to find the garden a place of joy!
To help my children plan out their garden I made a special garden planner just for children. This planner helps kids to plan out their garden in just 4 easy steps! Use it along with my list of 12 favorite plants to grow with children for a fun garden.
Sunflowers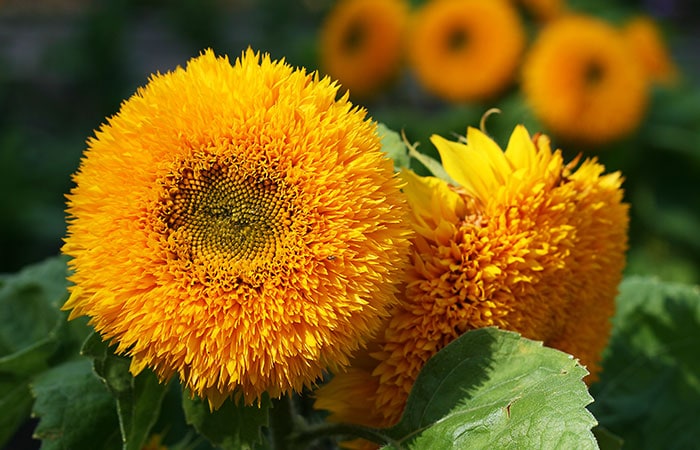 Sunflowers are a beautiful and easy to grow flower your children will love to have in their garden! There are so many pretty sunflowers to choose from. Our children love the Russian Mammoth sunflowers these plants can grow 10 feet tall and have flower heads 20 inches wide!
But wait! Your thinking I just don't have room for giant sunflowers in my garden. That's ok, there are many dwarf varieties you can grow in a small space.
Dwarf Sunspot is a really cool sunflower to grow in small spaces. The plant itself only grows 2 feet tall but it produces 1-foot wide flower heads. You can cut these in the fall and help your child hang them up to make easy bird feeders.
Teddy Bear sunflowers are another cute variety for children to grow. These grow to 3 feet tall but instead of 1 large flower head they give you many smaller flowers.
These flowers are fully double headed, that means they don't have the large dark seed area in the center. Instead, they look like fluffy teddy bear heads! The flower petals are edible and are adorable sprinkled into your salad.
Tomatoes
Do your children love tomatoes? It's a favourite of ours and it's so hard to narrow down what are our most loved tomato varieties. But if you ask my kids they will tell you that cherry tomatoes are at the top of their list!
Cherry tomatoes are so easy to grow that it's a natural plant for children to grow in their garden. They are small, sweet and juicy, you can eat them by the handful or add them to your salads.
A smaller variety that our children love to grow is Tiny Tim. These are a dwarf cherry tomato that grows well in containers. Tiny Tim grows to 12 to 18 inches and is just loaded with sweet red fruit!
Peas
Do you have trouble getting your children to eat their peas? If you do then you really need to try growing your own peas! Compared to canned peas they have a very sweet fresh taste that just can't be beaten!
Honestly, I have a hard time getting peas into our home to can because our children eat them by the handfuls in the garden.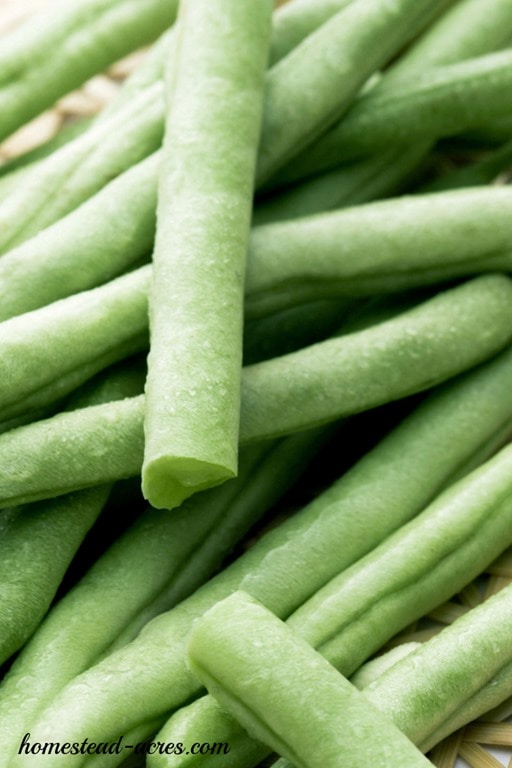 Beans
Beans are a wonderful plant for children to include in their gardens. The bean seeds are large and easy for little fingers to handle. Bush beans have always had a place in our gardens but for some extra fun help your children grow pole beans! It is amazing just how long these beans can grow.
Do you have a little room in your garden? Try growing a pole bean house!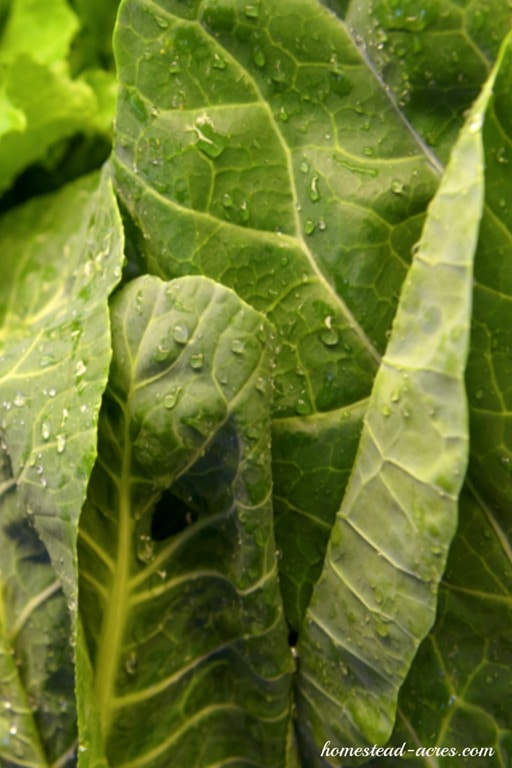 Lettuce
Lettuce is a fun green vegetable for children to grow. Not only does fresh lettuce taste amazing in a salad it makes a great wrap for small sandwiches!
Try growing a leaf lettuce such as Simpson Elite that you can keep cutting over and over. This extends your harvest and doesn't hurt the plant when children break off the larger leaves.
Cucumbers
Cucumbers are a very easy vegetable for children to grow. Little ones can let them crawl along the ground or trellis them up for easy picking. It's a lot of fun to hunt through the leaves for a snack!
Do your children love pickles? Ours sure do! Two of my favourite pickling cucumbers is Wisconsin Pickling and Chicago Pickling. Why not grow a few plants and try making some sweet bread and butter pickles together?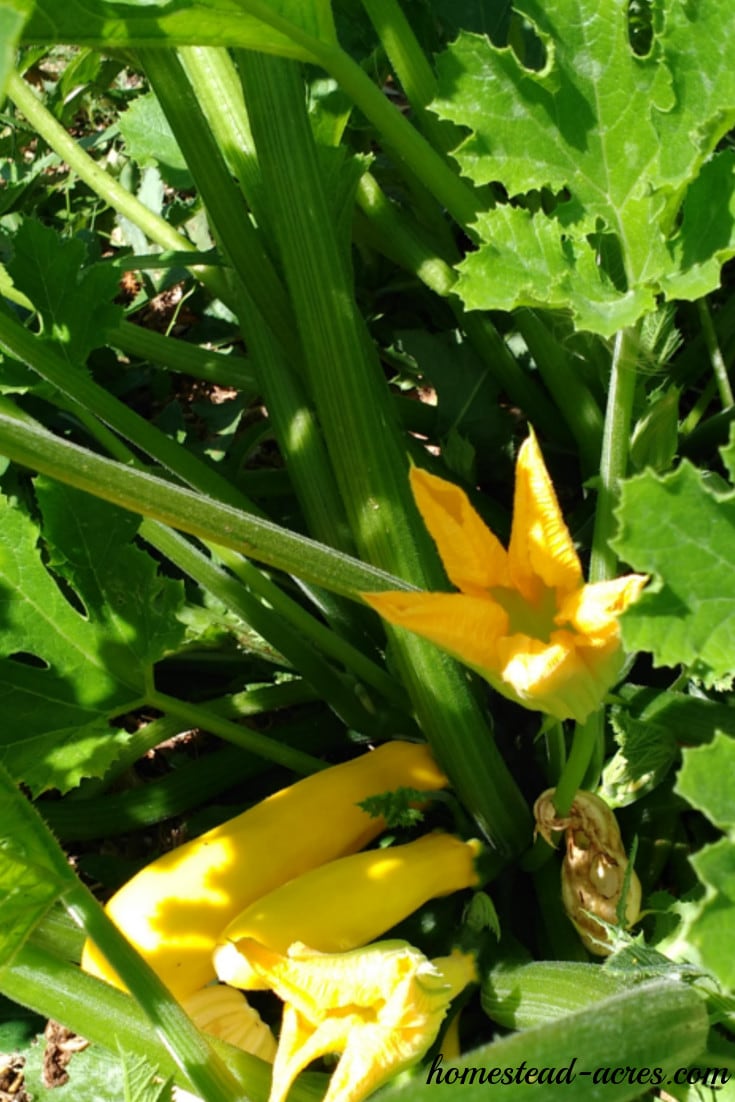 Zucchini
Does the name zucchini make you want to run and hide? Don't! Zucchini is one of the most versatile vegetables you can grow in your garden.
These large squash are so easy for young children to plant because the seeds are large and flat, so easy for little ones to pick up. As their zucchini plant grows it takes up about 3 square feet. The leaves are huge! Kid's just love looking under these huge umbrella-like leaves for zucchinis.
Looking for a way to use your zucchini? Try this amazing zucchini relish!
Pumpkins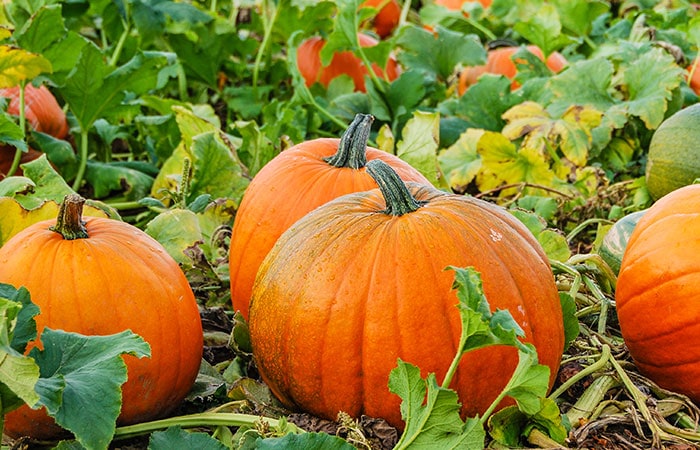 What little child doesn't just love pumpkins? Whether you grow small pie pumpkins or large Jack-O-Lantern pumpkins your children will just love watching them slowly grow over the summer and turn a brilliant orange in the fall!
Growing pumpkins can take up a lot of room so if you have a smaller garden try growing pie pumpkins. They have much smaller vines then the larger field pumpkins do.
Potatoes
Potatoes have to be one of the easiest vegetables to grow! If your children would like to try something different, why not try growing a unique potato variety? Russian Blue potatoes are a favourite of our children. They are a pretty purple and turn blue when you cook them!
Click here to learn how to plant potatoes or watch this video that shows how we how to plant, grow and harvest potatoes over the course of the season.
Strawberries
Strawberries, does anything else just scream summer? I bet your children just love strawberries, don't they? Why not plant some in your garden so they can enjoy fresh strawberries all summer long.
Learn how to grow strawberries and make strawberry jam!
Corn
Corn does take up a lot of room in your garden but the taste of freshly picked corn just can't be beaten! If you would like to try something different why not try growing some beautiful ornamental corn for your Thanksgiving decorations.
Learn how to plant corn in your garden. Growing in a small space? Click here to see how to plant corn in the square foot garden method.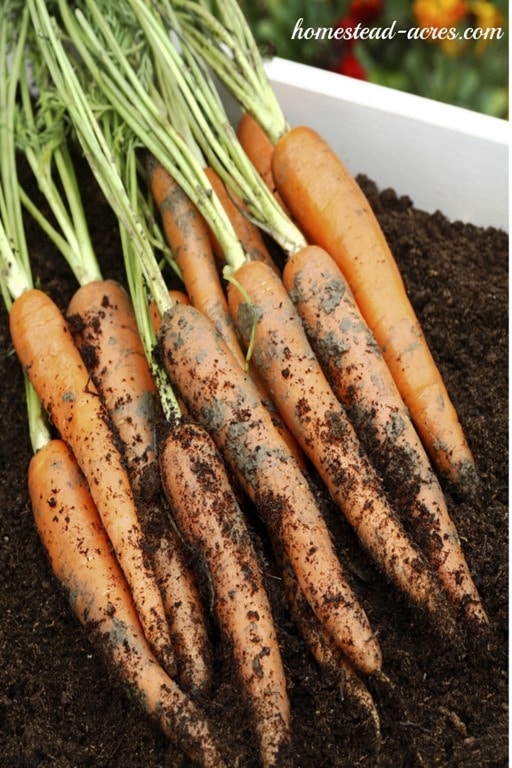 Carrots
Carrots just have to be on my top list of garden vegetables for children. Although the seeds are tiny and you will need to help little ones plant them, the taste of fresh carrots is just so sweet!
Our children love to run out to the garden in the early fall when the carrots are the sweetest and pick handfuls for an afternoon snack.
You can make planting carrots for kids very easy if you use seed tape!
Click here to learn how to plant carrots.
Help your children plan their garden with this easy to use planner. A gift to my subscribers!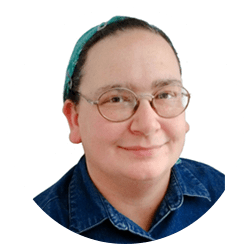 Kim Mills is a homeschooling mom of 6 and lives on an urban homestead in Ontario, Canada. Blogging at Homestead Acres she enjoys sharing tips to help you save money, grow and preserve your own food.