This post may contain affiliate links, my full disclosure can be read here. As an Amazon Associate I earn from qualifying purchases.
If you want the best, sweetest tasting beets than you need to learn how to roast beets in the oven! It's also the easiest no mess, no fuss way to cook beets. Whether you want to make a quick side dish or roast a large batch for freezing you'll love this simple roasted beets recipe that doesn't use foil.
It's always surprising to me how many people say they don't like beets.
They have always been one of my favourite root vegetables and they can be used in so many recipes or on their own as a simple side dish. It's why we grow so many beets every year.
If you think you don't like beets, I'll bet you have been eating them wrong! You see beets are often just boiled and served but there is a much better way.
Roasting beets in the oven make them very sweet tasting! As they roast the natural sugars in the beetroots caramelize. To me, it's almost like eating candy, but a very healthy candy.
Roasting beets is also so much easier than boiling them on the stovetop because it's mess-free. No beet colored water spitting all over the top of your stove making it look like a massacre just happened in your kitchen.
So you get sweeter beets, no mess to clean up, and it's a lot less work? Yes, I'd say that roasting beets is the best way to cook them!
How To Prepare Beets
Cut the tops off your beets leaving about a 1-inch stem. If the leaves are in good condition keep them for use in another recipe. Beet greens taste so good, just like chard!
Wash the beets well to remove any dirt and then set them aside.
Remember that beet juice can really stain your hands, cutting board and clothes. Make sure to wear an apron to keep your clothes from being stained while you work and if you like gloves to keep your hands stain-free too.
How To Roast Beets
To bake the beets I like to use a casserole dish with a lid if I'm doing a small batch of roasted beets. If you want to make a really big batch then a roaster works well.
Using the vegetable oil lightly grease the bottom and sides of the casserole dish. Then place the beets inside and turn to coat them lightly in oil.
Sprinkle the salt and pepper over top, place the lid on and bake them in your oven for 30 minutes.
After 30 minutes remove them from the oven and turn the beets over, recover and place back in the oven for another 30 minutes or until fork-tender.
Turning the beets halfway through helps them to cook evenly.
When done remove them from the oven and set aside uncovered until they are cool enough to handle.
After cooking, beets are really easy to peel, so easy you'll wonder why you ever tried to peel them raw before.
Simply hold the beet and cut off the top and root, then rub the skin with a small paring knife and it will slip right off.
You can also use your hands and just rub the beet skin off, both ways work very well.
After peeling you can slice them into rounds or quoters and serve on their own or sprinkle with a drizzle of olive oil, and your favourite herbs.
Tips For Roasting Beets
Do You Have To Peel Beetroot Before Roasting?
No, you don't need to peel beets before you roast them. If you are cooking very young and tender beets you don't even have to remove the skins after cooking them either!
The skins are edible and tender on small beets.
It's not until the beets get larger that the skins get tougher. So although I do prefer to peel my beets after cooking it's totally optional.
How Long Do You Roast Beets?
The roasted beets cooking time will depend on the oven temperature and size of the beets. On average small to medium-sized beets will take about 1 hour to cook until they are tender all the way through.
What Temperature Do You Roast Beets At?
Beets are very flexible when it comes to cooking temperature. I like to use 375F as I find it cooks the beets quickly but with a low risk for burning.
If you need them to cook faster turn the temperature up to 400-425F but keep an eye on them.
If you are cooking other dishes in the oven then just place the beets in alongside and check them now and then to see if they are tender.
Why Are My Roasted Beets Bitter?
Roasting caramelizes the natural sugars in the beets and makes them sweet.
But if you're roasted beets are tasting bitter this is almost always from overcooking. Sugar, if it's cooked too long, will burn and taste bitter and this includes the natural sugars in fruits and vegetables.
Can You Freeze Roasted Beets?
Yes, you sure can! Just slice or dice the beets to your desired size and lay them out on a baking pan lined with parchment or wax paper.
Place the tray into your freezer until they are frozen solid and then pour them into freezer bags. This will keep them from sticking together.
See cooking sweet, tender beets without making a big mess in your kitchen was easy right?
Why not roast up some larger batches so you always have some ready to use for your favourite beet recipes.
More Easy Side Dish Recipe Ideas
Roasting beets in the oven is the easiest way to cook beets! Slow roasting brings out an incredibly sweet flavor and texture in beets that you just can't get from boiling. It also makes them so easy to peel! If you need a quick side dish idea you will love these simple roasted beets. Why not make up a big batch to keep in the fridge or freezer so you always have some on hand.
Total Time
1 hour
10 minutes
Ingredients
8 beets
1 1/2 tbs. vegetable oil
1 tsp. salt
1/2 tsp. pepper
Instructions
Trim the leaves off the beets leaving 1-inch stock. Then scrub the beetroots well to remove any dirt and set aside.
Oil the casserole dish and place the beets inside, turn to lightly coat the beets with vegetable oil.
Sprinkle the salt and pepper over top of the beets, place the lid on and roast for 30 minutes.
After 30 minutes remove the beets from the oven and turn them over. Place the lid back on and return the beets to the oven for another 30 minutes or until they are fork-tender.
Let the beets cool for 5-10 minutes when you can comfortably hold. Then cut off the top and root then rub the skin with a knife or your fingers to rub the skins off.
Slice or dice the beets and serve warm or refrigerate or freeze to use later.
Nutrition Information:
Yield:
8
Serving Size:
1
Amount Per Serving:
Calories:

45
Total Fat:

3g
Saturated Fat:

0g
Trans Fat:

0g
Unsaturated Fat:

2g
Cholesterol:

0mg
Sodium:

329mg
Carbohydrates:

5g
Fiber:

1g
Sugar:

4g
Protein:

1g
Nutrition information isn't always accurate, this information is for informational purposes only please consult a nutritionist for more information and guidance.
Connect With Homestead Acres!
Be sure to follow me on social media, so you never miss a post!
Facebook | Twitter | Pinterest | Twitter
Visit my Amazon store to find all my favorite gardening, homesteading tools, and gadgets plus all of my printed garden books and journals!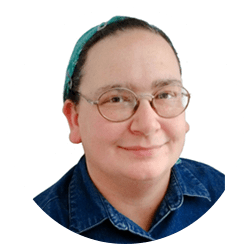 Kim Mills is a homeschooling mom of 6 and lives on an urban homestead in Ontario, Canada. Blogging at Homestead Acres she enjoys sharing tips to help you save money, grow and preserve your own food.