This post may contain affiliate links, my full disclosure can be read here. As an Amazon Associate I earn from qualifying purchases.
Learn how to make lilac simple syrup from lilac flowers. It's so easy to make for fresh use, freezing, or canning to enjoy adding to drinks all year.
Lilacs are an edible flower that is so much fun to use in spring recipes. One of my favorite recipes to use the flowers is lilac jelly. I've been making it for many years and it's a real family favorite here.
But there is an even easier way to enjoy the taste of lilacs all year and that's making lilac simple syrup.
Making simple syrups is so easy and it's a great way to preserve the taste of lilac flowers for later use.
It's so unbelievably tasty and easy to make you'll wonder why you didn't try this simple recipe sooner.
Unlike jelly recipes that need to be cooked in single small batches, it's easy to make multiple batches of simple syrup at once.
So go right ahead and double or triple the lilac simple syrup recipe to save time. Lilac flowers are only in bloom for a few weeks each spring, enjoy making as much as you like while the flowers are available.
How To Make Lilac Simple Syrup
Ingredients
2 cups lilac flowers
1/4 cup of lemon juice (optional)
4 cups water
4 cups granulated white sugar
Step 1. Gather The Flowers
To make lilac syrup first head outside and gather fresh lilac flowers. Remember to always gather flowers and any wild edibles in a safe place that's clean from sprays and other contaminates.
A large branch of lilac flowers will yield about 4 cups of blossoms or enough for 2 batches of syrup. But this will depend a lot on the size of your flowers and the variety of lilac you are growing.
Step 2. Remove The Flowers From The Stems
The next step is to remove the flowers from the stems. Thankfully this is much easier than when working with dandelion flowers.
Simply hold the flowers over a bowl and gently pull on the blossoms. They will easily fall off and drop into the bowl for use. If you prefer you can use scissors and cut each blossom off the stem but I find this takes much longer.
It might seem a bit tedious but it's an important step. The green parts of the stem can make the syrup taste bitter.
Step 3. Rince The Flowers
Place the flowers in a fine-meshed strainer and rinse gently under cold water. This helps to remove any bugs or dust that might still be on the flowers.
Rinsing the flowers is an optional step. Some people want to do it and others don't as they have lilac bushes growing far away from the road so they don't get dusty.
Most insects are easily removed when you are pulling the blossoms of the stems too.
But if you have any concerns about how clean your flowers are then it's a good idea to give them a rinse.
Step 3. Steep
Place a quart-sized canning jar onto a towel and add 2 cups of lilac flowers into the jar.
Then pour 4 cups of boiling water over top, place the lid on and let it steep until cool enough to handle.
If you rather you can also do the steeping process in a saucepan.
Once the mixture is cool enough place the jar into the fridge to finish steeping overnight.
The longer the flowers sit in the water the stronger the flavor will be. Since lilac flowers have a pretty delicate taste I like to steep them overnight but if you are in a hurry you can reduce it to 3-4 hours.
Step 4. Strain
After your flowers have finished steeping it's time to strain them. Line a fine-meshed strainer with cheesecloth and pour the mix into it.
It's ok to gently squeeze the flowers in the cheesecloth to get as much liquid out as you can.
Normally when making fruit jellies you wouldn't do this as it can make the jelly cloudy but I've never had a problem with flower jellies this way.
You should have 4 cups of lilac water after straining. If the measurements are a little short just add some cold water to make up the difference.
Step 4. Cook
Pour the lilac water into a medium-sized pot, then add 4 cups of sugar and lemon juice.
Bring the mixture to a boil over medium-high heat stirring often. Once it's reached a boil remove the syrup from the heat.
If you plan to use the lilac syrup in the next 2 weeks you can simply cool it and place it into the fridge.
For long-term use, it's best to can or freeze.
How To Freeze Lilac Simple Syrup
Let your lilac syrup completely cool down to room temperature. Then pour it into freezer-safe containers.
A wide-mouth mason jar or plastic freezer container works well. Make sure to leave 1 inch or a bit more room at the top. As the liquid freezes, it will expand.
Another option is to pour it into ice cube trays and freeze. Then you have smaller amounts ready to add to your drinks.
How To Can Lilac Simple Syrup
Ladle your lilac syrup into clean pint or half-pint canning jars making sure to leave 1/2 inch of headspace.
Wipe the jar edges clean and place the lids and rings on and process in a water bath canner for 10 minutes adjusting the time to your altitude.
After processing remove the jars from the canner and set them on a towel to cool. Let the jars sit undisturbed for 24 hours.
Any jars that haven't been sealed after that will need to be refrigerated or reprocessed.
Do I Need To Use Lemon Juice?
No, you don't have to use lemon juice in this recipe. Sometimes I make it with or without and it tastes great both ways.
Adding a little lemon juice to the recipe can help cut the sweetness just a little. So if I plan to use this syrup to drizzle over pancakes I will often add that.
But if I'm making it to add to drinks later it's easy to leave it out as the drinks often have lemon juice or other tart fruit in them already.
Lemon juice can also have a big effect on the color of the syrup. You'll notice that when you add it to the pot the liquid changes from a yellowish to a pinkish color.
Why Is My Lilac Syrup A Different Color?
Lilac bushes come in many colors. The color of your syrup will depend on if you are starting with dark or light purple flowers, red, or white.
Syrup made from white lilacs often turns out almost clear. When I use my light purple lilacs the color ranges from yellowish-green (if I don't add lemon juice) to pale pink to yellow if I do add lemon juice.
How Long Does Lilac Syrup Last For?
Homemade lilac syrup will last in the fridge for about 2 weeks when stored in an airtight container. But this can depend on many things from the temperature of your fridge to the storage container used. Always check for spoilage before using.
The frozen syrup will last for 6 months and canned lilac syrup should last up to 1 year in good storage conditions.
How To Use Lilac Simple Syrup
Lilac simple syrup is wonderful for adding to summer drinks but it has many more uses.
Add lilac syrup to lemonade or iced tea.
Use to sweeten your herbal or fruit teas.
Drizzle over top of ice cream.
Mix with sparkling water for a refreshing drink.
Use over pancakes or waffles.
Add to kombucha for a fun drink.
More Lilac Flower Recipes
Yield: 6 cups
How To Make Lilac Simple Syrup
Making lilac simple syrup is a wonderful way to preserve the taste of lilacs to enjoy all year. Make this easy lilac simple syrup recipe to use fresh, freeze, or can to add to your drinks, recipes, or use as a topping.
Total Time
1 day
17 minutes
Ingredients
2 cups lilac flowers
1/4 cup lemon juice (optional)
4 cups water
4 cups granulated white sugar
Instructions
Pick a large branch of lilac flowers or enough to yield 4 cups of blossoms. Make sure to pick the flowers in a clean area that hasn't been sprayed.
Hold the flowers over a large bowl and gently pull the blossoms off dropping them into the bowl. Alternativly you can use scissors to snip them off but pulling is faster.
Place the flowers into a fine meshed strainer and rinse under cold water to remove bugs and dust.
Set a quart sized mason jar onto a towel and measure out 2 cups of lilac flowers into it. Then cover with 4 cups of boiling water. Alternativly you can steep the lilacs in a pot instead of a mason jar.
Place the lid on and let the flowers sit until they have cooled down. Then place into the fridge to steep overnight.
The next day strain the lilac water through a fine meshed strainer lined with cheesecloth. Squeeze out enough liquid as possible to get 4 cups. If you are short add the difference in water.
Pour the lilac water into a medium sized pot and add the sugar and lemon juice. Bring the mixture to a boil over medium-high heat string often.
When the mix has come to a boil remove from the heat.
If you are using this fresh let it cool and then place in a container in the fridge for up to 2 weeks.

Freezing

To freeze lilac syrup let it fully cool and then poor into freezer safe containers leaving 1 inch of space or pour into ice cube trays and freeze.
Canning
Ladle lilac syrup into pint or half-pint mason jars leaving 1/2 inch of headspace.
Wipe the jar rims clean and add lids finger tight.
Process in a water bath canner for 10 minutes adjusting the time to your altitude.
Remove the jars from the canner and place onto a towel to cool. Check after 24 hours any jars that haven't sealed need to be reprocessed or refridgerated.
Notes
Lilac syrup will last for up to 2 weeks in the fridge, 6 months in the freezer, or 1 year when canned.
The color of the finished syrup depends on the color of the lilac flowers you used and if you used lemon juice. White flowers can produce almost clear syrup while purple makes pink to yellow syrup.
Nutrition Information:
Yield:
96
Serving Size:
1
Amount Per Serving:
Calories:

32
Total Fat:

0g
Saturated Fat:

0g
Trans Fat:

0g
Unsaturated Fat:

0g
Cholesterol:

0mg
Sodium:

1mg
Carbohydrates:

8g
Fiber:

0g
Sugar:

8g
Protein:

0g
Nutrition information isn't always accurate, this information is for informational purposes only please consult a nutritionist for more information and guidance.
Connect With Homestead Acres!
Be sure to follow me on social media, so you never miss a post!
Facebook | Twitter | Pinterest | Twitter
Visit my Amazon store to find all my favorite gardening, homesteading tools, and gadgets plus all of my printed garden books and journals!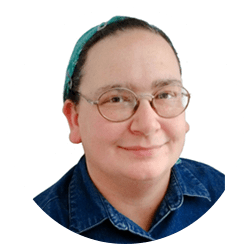 Kim Mills is a homeschooling mom of 6 and lives on an urban homestead in Ontario, Canada. Blogging at Homestead Acres she enjoys sharing tips to help you save money, grow and preserve your own food.