This post may contain affiliate links, my full disclosure can be read here. As an Amazon Associate I earn from qualifying purchases.
When you decide to buy a pressure canner it can be so overwhelming when you see all the choices available. But don't worry today we are going to walk through the best pressure canners available and help you decide what is the best one for your needs.
In A Hurry?
#1 All American
If you're looking for the best home canner the All American is the top choice! It has a long time reputation for being easy to use and reliable.
When you think about canning the first thing that comes to mind is probably jams, jellies, chutneys, and pickles, right? After all these are a big part of home canning.
These common canning products are all done using the boiling water bath method and is different from pressure canning.
Any fruit and berries that are naturally high in acid, or recipes that have added vinegar, citric acid, or lemon juice are considered high-acid foods and processed in boiling water bath canners.
These are fun to get started canning with but after a while, you may want to branch out into canning vegetables and meats. These are low acid foods and they need to be pressure canned to be safely processed.
Why Do You Have To Pressure Can Low Acid Foods?
We live in a world filled with micro-organisms, from yeast, molds to bacteria. These cause foods to go bad really fast, but you may be wondering why you need a pressure canner to safely put up low acid foods when you've been using water bath canners for high acid foods all this time.
Well, the answer is Clostridium botulinum (botulism) a nasty bacteria that can make you very sick.
While yeast and molds are killed at or below 212 F (100 C) the boiling water point at sea level, c. botulinum isn't. Not only that but it thrives in low acid environments with no oxygen, making a sealed canning jar with low acid foods the perfect home.
But don't worry, that's where pressure canners come in! These special canners reach much higher temperatures than boiling water ones do.
Pressure canners use steam heat to reach temperatures between 240-250F (115-121 C) killing bacteria and making home canned low acid foods like meat and vegetables safe to eat.
What To Think About When Buying A Pressure Canner?
You've decided that you want to jump into the world of canning your own vegetables, soups, and meats, that's wonderful!
But before picking out a canner make sure it works with your stove.
What Kind Of Stove Do You Have?
Not all pressure canners are recommended for all types of stoves. If you have a gas or normal electric stove you're good to go all canners should work fine on these.
But if you have a glass top stove you'll want to check your stove manual. Some caution against using canners because of possible damage.
Some canner manufactures like Presto produce lightweight canners and say they are safe for glass top stoves, but always defer to your stove manual.
If you have an induction range aluminum canners won't work for you. Unfortunately, this rules out most pressure canners.
If you are in this position a great solution is to invest in a portable gas burner for outdoor use. These make canning really easy and help to keep the heat out of your house too.
Just make sure that the stove can be adjusted low enough to use safely for your canner.
Best Pressure Canners – Reviews
Best Canner: All American Pressure Canner 921
All American 21-1/2-Quart Pressure Cooker Canner
Just by looking at this canner you can tell it is made to last! It's one of the most popular canners with online buyers and for good reason. All American has been producing canners since 1930 and they have become well known for being reliable, workhorse canners.
These canners are made from heavy duty, hand-cast aluminum with an easy to clean satin finish, these canners heat up fast.
Unlike other canners, these use a precision machined metal to metal sealing system and don't need a rubber gasket. This is an amazing feature because it means you get a better seal and fewer maintenance costs for the lifetime of the canner.
While this canner does come with a dial gauge on the lid it's used for reference only, while the pressure of the canner is controlled by the weight gauge that adapts to 5, 10, and 15 PSI of pressure.
For this reason, All American says it isn't necessary to have the dial gauge tested because the weight gage is more accurate than the dial anyway. This is very helpful if you don't live near an extension office that does dial gauge testing.
Where the dial gauge does come in handy is knowing that the pressure has gone down to zero and that the canner is safe to open.
While the lid is bolted down when in use, this canner also features 2 additional safety measures.
The main vent pipe is used as the primary pressure relief valve and will automatically vent extra pressure when it rises above the set weight. But it also contains an overpressure plug in the lid that will automatically vent steam if the vent pipe was to become clogged.
This model holds 7 quart jars, or 19 pint jars and comes with a canning rack to hold the jars off the bottom of the pot.
Pros
Strong, easy to use and will last a long time.
Doesn't use rubber gaskets.
Uses weighted gauged for pressure control but includes a dial for reference.
Has safety vents to release pressure if it builds up too high.
Stay cool top handle.
Double thickness edges for extra protection.
Cons
More expensive than other brands but may last longer with less maintenance.
Best For Glass Stovetops: Presto 23 Quart Canner and Cooker
Presto 01781 23-Quart Pressure Canner and Cooker
Presto is a well-known name in canning circles and for good reason, they've made high-quality canners for a long time.
Their 23-quart pressure canner and cooker is a popular model for people who love to preserve their own food.
It's made from warp-resistant, heavy-gauge aluminum for fast, even heating and will stay in great shape for years of use.
This canner weighs only 12 pounds making it one of the few pressure canners that are considered safe for glass top stoves, but always check the manual that comes with your stove.
For safety features, this canner has an air vent/cover lock that will only allow pressure to build up when the lid is properly closed and prevents the lid from opening until the pressure has been reduced to safe levels.
This model has a dial gauge that sits on top of the lid to monitor the pressure readings. But if you prefer weighted gauged canners you can easily convert it with this low priced kit. The vent pipe is the main pressure relief valve and when the pressure regulator is placed on top of the valve it will release pressure when it reaches over 15 pounds.
The lid also contains a rubber overpressure plug that will pop up to release pressure should the vent pipe become blocked for any reason.
The Presto canner holds up to 7-quart jars, 20-pint jars, or 24 half-pint jars and includes a canning and cooking rack with a recipe book to get you started.
This canner is recommended for use on electric, gas, and flat top stoves, but Presto warns against using it on outdoor gas burners or glass stoves that reach temperatures over 12,000 BTU.
Pros
Lightweight
Recommended for flat top stoves.
Larger than most standard canners so it holds a few more pint or half pint jars then normal.
Made from heavy gauge aluminum so it heats up fast and evenly.
Comes with a 12-year limited warranty.
The dial gauge is great if you live in a high altitude area.
Cons
Doesn't work on induction stoves because it's all aluminum.
Dial gauge needs to be checked for accuracy every year of if accidentally dropped or submerged in water.
Doesn't come with a juggler weight. I prefer weight gauged canners because they are easier to regulate and you don't have to keep a constant eye on the canner as long as you are still in the kitchen. The good news is you can easily convert this canner to use it as a weighted gauge canner instead.
Best Budget: Mirro 22 Quart Pressure Canner
Mirro 92122A Polished Aluminum 5 / 10 / 15-PSI Pressure Cooker / Canner Cookware, 22-Quart, Silver
If you are looking for a budget-friendly pressure canner to get started with, the 22 quart Mirro is a great choice.
Made out of heavy gauged aluminum it's rustproof and heats up quickly and evenly. You can tell that safety is really important to Mirro because they've added so many safety features to their canners making them perfect for beginners.
The lid of this canner can only be closed when the lugs are lined up properly with the base and then locks into place as you twist the lid shut. This is a safety feature to keep the lid from opening when the canner is under pressure.
The lid also features a safety latch that pushes against the rubber gasket keeping the canner from sealing and building pressure if the lid is not closed properly.
Another safety feature is the reusable overpressure plug located in the lid that will release pressure if the main steam vent should ever become clogged or too much pressure built up in the canner.
If both the overpressure plug and steam vent were to fail at the same time the rubber gasket will push out from the safety window in the lid opening to release the steam.
Mirro canners use weighted pressure gauges instead of dials, it comes with 3 weights to use for pressure canning and cooking these are 5, 10, and 15 PSI.
The 22 qt Mirro holds 7-quart jars, 16-pint jars, or 26 half-pint jars, remember to use the second rack when stacking layers of jars in the canner. Mirro includes 2 flat jar racks to make canning large batches of pint and half-pint jars easy.
Pros
Budget friendly
Packed with safety features.
Cons
Holds a few less jars than other canners.
Thinner aluminum then slightly more expensive canners.
Some people report having a hard time getting the lid to seal properly since Mirro redesigned their canner a few years ago.
Best Multipurpose: Granite Ware Pressure Canner/Cooker/Steamer
Granite Ware Pressure Canner/Cooker/Steamer, 20-Quart
If you are looking for a multipurpose canner then you'll love the 20-quart model from Granite Ware.
It's made from anodized aluminum, making it safe to cook in without it changing the taste of your food. It also works as a pressure canner, water bath canner, pressure cooker and steamer making it very flexible.
This model features a pop-up pressure indicator that also locks the lid in place, preventing it from being opened if the canner is pressurized.
The vent pipe located in the lid will automatically vent steam to reduce pressure if it goes higher than the weight gage setting. If the pipe was to become clogged for any reason the all-metal safety valve will start venting pressure while whistling to alert you.
No pressure dial is included on this canner instead it's controlled by a 3 piece regulator system that includes 5, 10, and 15 PSI settings.
The 20 qt. Granite Ware pressure canner will hold up to 7-quart jars, 8-pint jars, or 24 half-pint jars.
Pros
Uses a weight gage pressure regulator making it easy to hear when it's working.
Includes canning jar rack and steamer trivet.
Comes in 2 different sizes.
Available at a great price.
Multipurpose makes it great for smaller kitchens, you can fill multiple uses with 1 pot.
Cons
Not recommended for glass stoves.
Best Electric Canner: Carey/Chard Smart Pressure Canner & Cooker
Carey DPC-9SS, Smart Pressure Canner & Cooker, Stainless Steel, 9.5 Quart
If you've been looking for an easy to use pressure canner the 9.5 quart Carey canner from Nesco is one to consider.
Designed to be a multi-function cooker with a focus on canning it can pressure can, steam can, water bath can, and of course steam cook and slow cook too.
This canner was designed to make food preserving easy and fix many common mistakes new canners make that can cause food to spoil.
It's removable 9.5 qt. non-stick cooking chamber is dishwater safe and can hold 4 wide mouth quart jars, 5 pints, or 16 4 oz. jelly jars.
This canner is packed with safety features including a pressure limiting valve that will automatically release pressure if it rises too high.
Lid lock protection that makes sure the lid is closed properly, it will not build up pressure if the lid is not fully closed. It even has a filter to prevent food from blocking the exhausting valve!
Care has been taken to make sure this canner doesn't overheat with its temperature control sensor but if it was to fail it also has fuse protection that will switch off the canners power.
You can really tell by the rave reviews on Amazon how much people love this easy to use canner.
That said before deciding to go with an electric pressure canner it's important to know that none have been approved by the USDA for canning but the manufacturer claims it's safe to use.
Pros
Easy to use.
Packed with safety features, many not found in stove top models.
Dishwasher safe.
Multipurpose it can be used for canning, cooking and slow cooking.
Cons
It's electric, not a good match for off-grid canning.
Holds fewer jars than a stove top canner.
The LCD display isn't the most intuitive, it gives you abbreviations and codes you need to look up in the manual until you memorize what they mean.
Electric canners are not endorsed by the USDA.
What is your favourite canner? Leave a comment below to help other new canners find the right choice for them.
Connect With Homestead Acres!
Be sure to follow me on social media, so you never miss a post!
Facebook | Twitter | Pinterest | Twitter
Visit my Amazon store to find all my favorite gardening, homesteading tools, and gadgets plus all of my printed garden books and journals!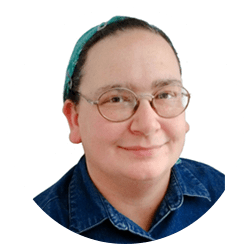 Kim Mills is a homeschooling mom of 6 and lives on an urban homestead in Ontario, Canada. Blogging at Homestead Acres she enjoys sharing tips to help you save money, grow and preserve your own food.